A video emerged online showing a couple of men in China going at it and brawling, throwing punches at each other in the middle of the street.
The video begins with the shorter, older man holding on to the younger man's leg and appearing to be twisting his leg as the man screamed in pain.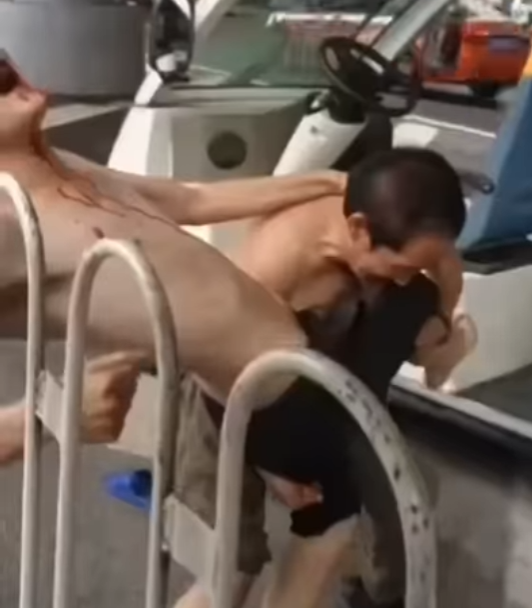 He then switched his focus and throwing punches on the younger guy, who then fought back and threw a few punches that missed.
The younger man then picked up a shoe to presumably use as a weapon, as the camera then pans towards the older man, who was now seen in some kind of kungfu stance.
The younger guy then walked past him and walked towards a couple of police officers to remonstrate, as the older guy maintained his kungfu stance while focusing on him.
He then proceeded to get closer to the younger guy to aim his "tiger fists" at him, and he tried to throw a punch at him before changing his mind.
FULL VIDEO LOADING…