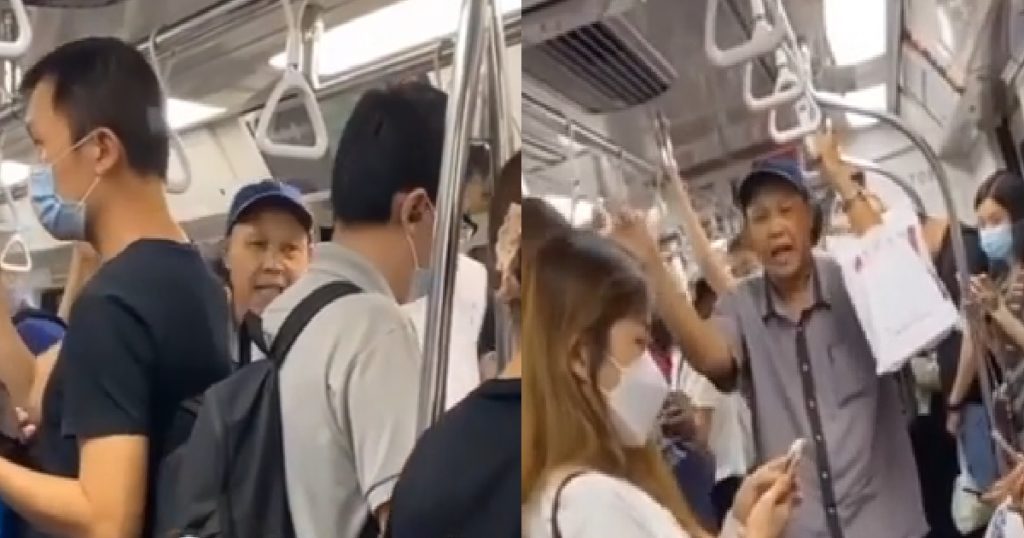 An uncle was seen giving an unhinged speech on board a crowded MRT cabin.
We have literally no idea what he's trying to say but from the remnants of the unintelligible speech, we were able to make out that he was talking about the world leaders.
He mentioned Russian president Putin, China president Xi Jin Ping, among others, saying that the world leaders are monkeying around.
He also mentioned something about the economy although we "catch no ball".
Commuters were seen moving away from him as he walked around the cabin trying to get people to listen to him.
FULL VIDEO LOADING…
Image and video source: @sgfollowsall
Join us on Telegram: https://t.me/sguncensored