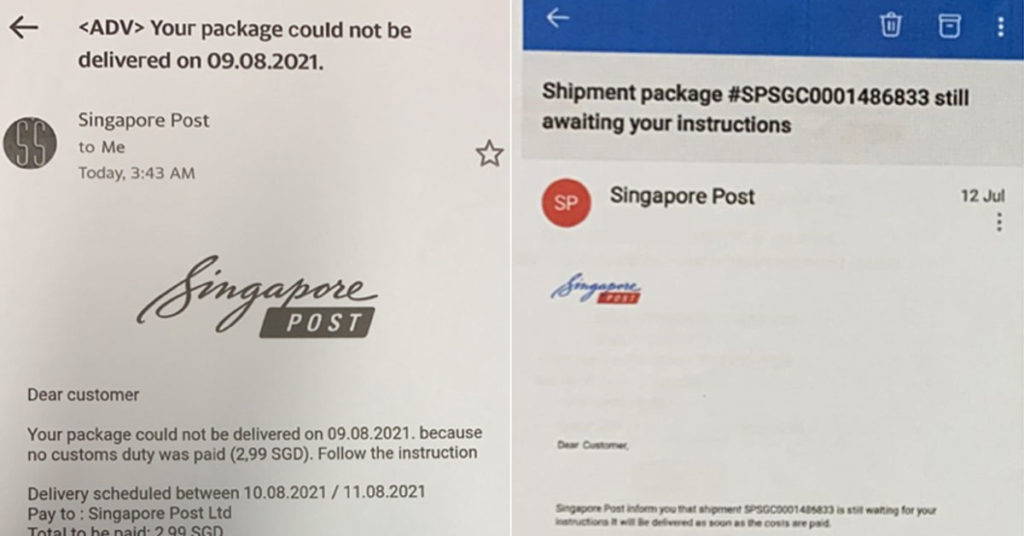 Non-banking phishing schemes including faked e-mails, text messages, and fraudulent advertising pertaining to parcel delivery and inexpensive offers have continued to rise, according to the police. Since August 2021, more than 93 people have been scammed, resulting in losses of at least $140,000.
Spoofed emails or text messages purporting to be from delivery firms such as SingPost and DHL will be sent to the victims of such phishing schemes. The victims would generally be prompted to check on the status of their parcel delivery by clicking on the URL contained in the phishing emails and text messages. Pop-up adverts promoting inexpensive food and home products were sometimes displayed to the victims.
Victims would be led to fraudulent websites after clicking on the adverts or links, where they would be asked to give their credit/debit card information as well as a One-Time Password (OTP).
Examples of scam emails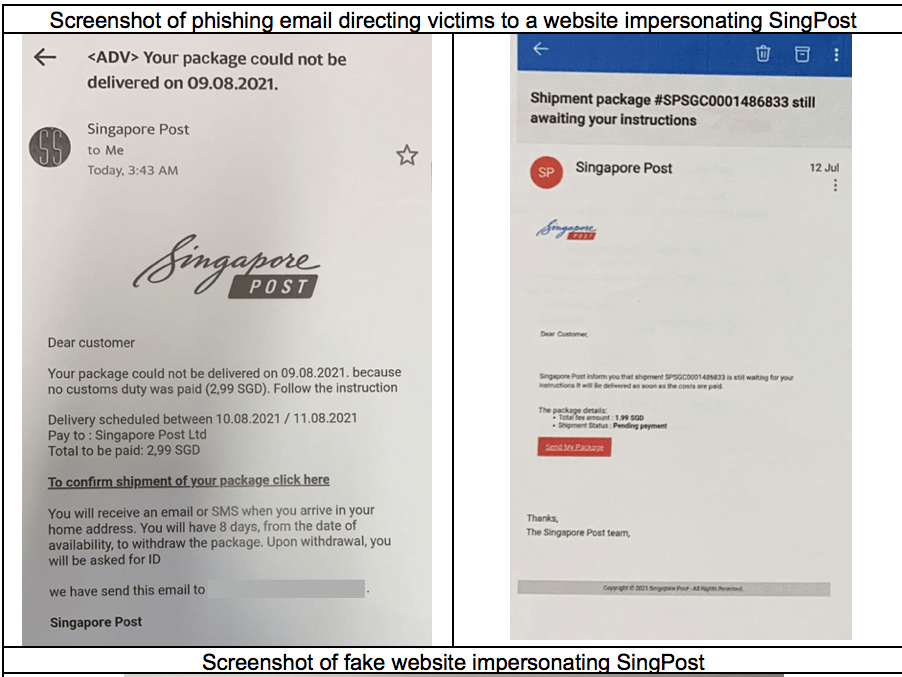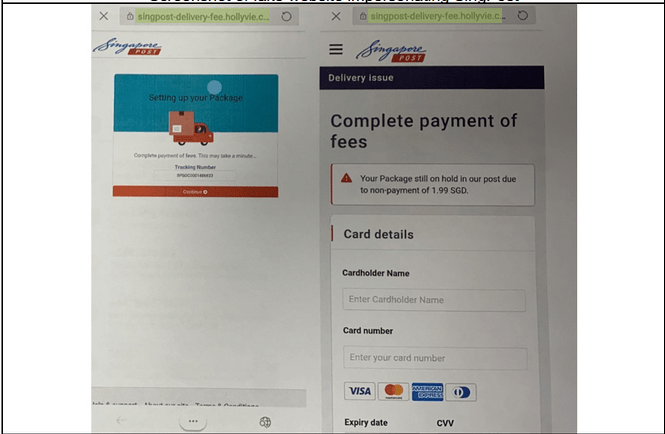 How to avoid? Here is what the Police advise:
Members of the public are advised to adopt the following crime prevention measures:
Do not click on links provided in unsolicited emails and text messages.


If the price is too good to be true, it probably is. Purchase only from reputable sources, especially for high-value items.


Always verify the authenticity of the information with the official website or sources.


Contact your card issuing bank immediately if you receive an OTP and did not make any online transactions.


Always verify the merchant details indicated in the OTP text message/notification before providing your OTP. Do not key or input your OTP on any payment pages if you are not making
the transaction.


Never disclose your personal or Internet banking details and OTP to anyone.


Report any fraudulent credit/debit card charges to your bank and cancel your card immediatel