As part of their rebranding campaign to appeal tp women from all walks and diversities of life, Victoria Secret has introduced their first model who has down syndrome in their latest 'Love Cloud Collection'.
The said model by the name of Sofia Jirau who is 24 this year hails from Puerto Rico and is one of the 18 women in the latest campaign by the fashion brand.
Model announced it on her Instagram
On her Instagram page, 24 year old Sofia wrote in Spanish which when translated to English says:
"One day I dreamed it, I worked for it and today it is a dream come true. Finally I can tell you my big secret… I am the first Victoria's Secret model with Down's syndrome!
"Thanks to all of you for always supporting me in my projects. Thanks to @victoriassecret for seeing in me a #WithoutLimits model and making me part of the Love Cloud Collection inclusion campaign.
"This is just the beginning, now it really took shape! Inside and out there are no limits."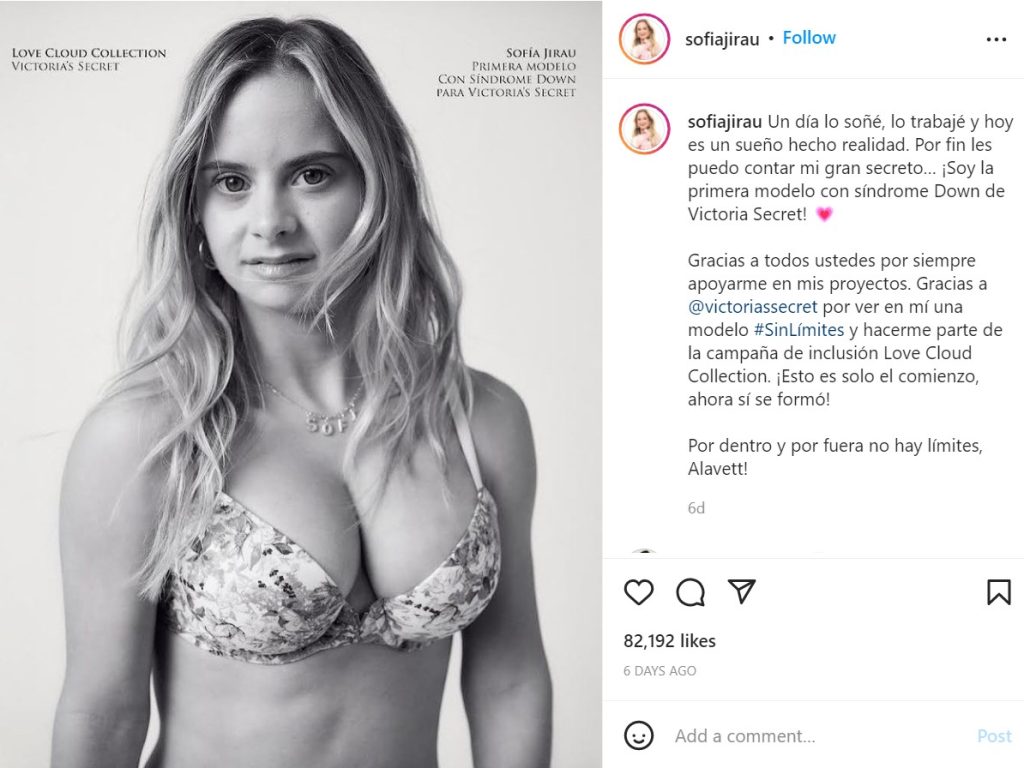 Jirau first started modelling at New York Fashion Week in 2020 and mentioned in her website that she is proud to be one of the women with down syndrome who gets to participate at the important event.
She also said that she dreams of meeting her idol, Jennifer Lopez because she loves the way that she dresses, her clothes and her personality and all that she is.
Wants to inspire people
Jirau also said that she wants to show people from her achievements that their dreams can also be fulfilled if they fight for it.
She wants to motivate people to go beyond their limitations and not limit themselves.
Victoria Secret's Love Cloud Collection
Victoria Secret has also advertised their new collection on their Instagram page with photos of their models involved in the new collection.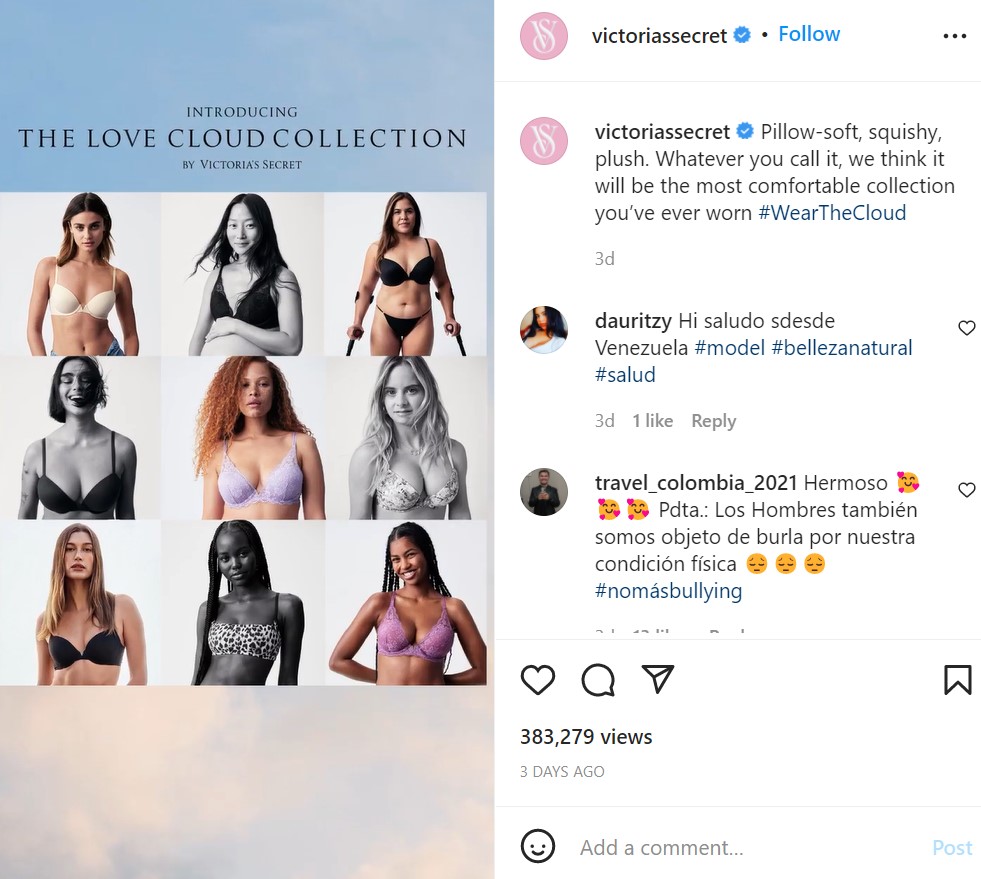 Image source: @sofiajirau/Instagram, @victoriassecret/Instagram