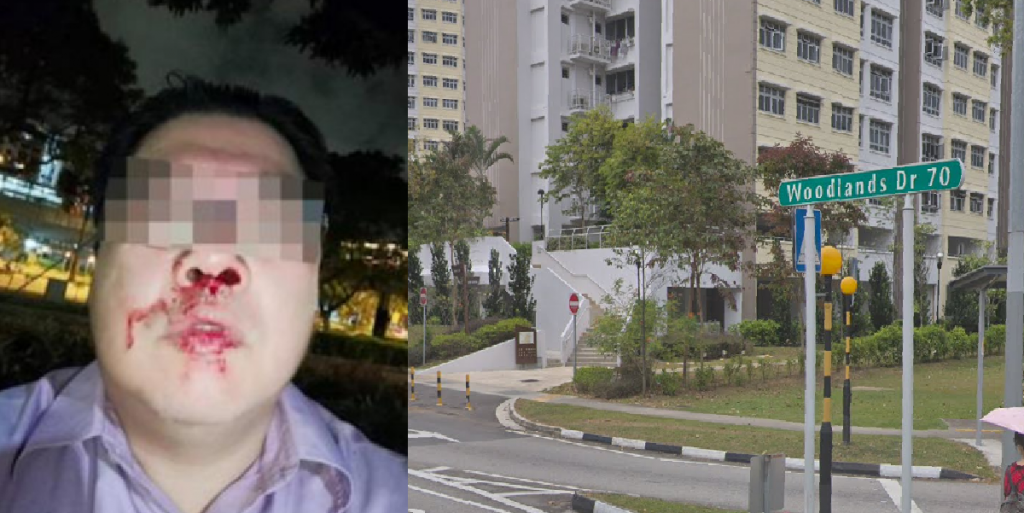 According to a media release by Shin Min Daily News, a man was walking home with his wife on a footpath in Woodlands. An E-bike rider horn at them, despite the couple giving way the E-Bike rider was not happy.
Although the man on the E-bike was with his son, this did not deter him into getting into trouble.
The incident happened on the 1st of Feb at Woodlands Drive 70 Blk 709, The rider who was unhappy that the couple had gotten in the way of his E-bike, he got off his bike and threw a flurry of punches at the man.
Although the wife tried to stop the violent rider, the attacker shakes her off and continued attacking him. Even after the man was on the ground his attacks did not stop and gave a kick to the victim's ribcage.
Two passersby managed to hold the attacker and the victim's wife contacted the Police.
The attackers then escape on his E-bike without his son, his son told the victim to forgive his father
The man later returned for his son but tried to trip the woman who is tending to her injured husband.
The injuries were so severe that the man had only 30% vision left in his right eye and warded in the hospital for two days and MC for a week.