Wang Lei also known as "Mai Yu Ge" who is famous for his live streams is offering more money as a reward to anyone that can help find the missing 22-year-old girl.
In a Facebook post he said:
Dear friends, Xie mei mei has been missing for more than a week, her parents wash their faces with tears every day, so we hope to find Xie mei mei soon, we have decided to raise the RM150,000 to RM400,000 (RM400,000)I hope that my sister will come home soon and reunite!!!
Any message about my sister,thank you,feel free to inbox me,merited beyond measure.

Background:
Malaysia – A female insurance broker Xie Minrong (22 years old) disappeared after seeing meeting a customer at night. It has been more than 19 hours and there is still no news.
Before the woman disappeared, she sent a text message to inform her boyfriend and mother that she decided to go to Johor Bahru to get work due to unsatisfactory work and financial problems.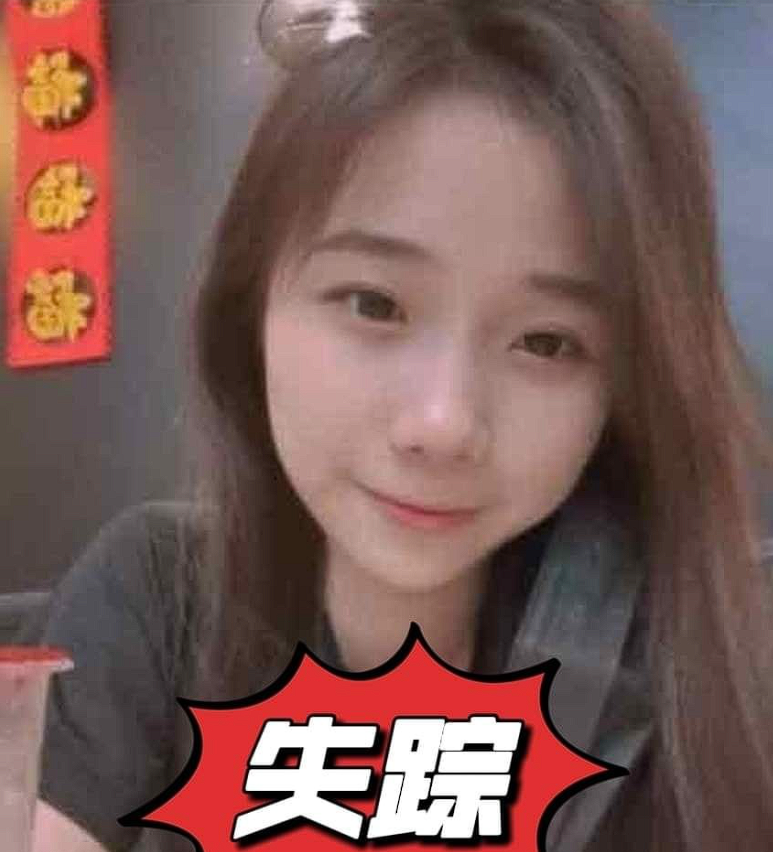 Phone turned off
Since she has turned off her phone and lost contact, her family has reported her missing to the police.
The last time and place where the missing woman appeared was at 7pm in Kuala Lumpur
His boyfriend Chen Zhenghao (23 years old) pointed out in an interview that there was nothing abnormal before his girlfriend disappeared, so when he received the text message, he was very surprised.
He said that his girlfriend has been under a lot of work pressure recently, and she has not received a salary for two months. Under the economic pressure, it is not ruled out that she will be emotional.
"In the past, even if she was in a bad mood, she would still report her whereabouts to her family and me. We share GPS locations and found that she lost contact at 7 o'clock in the evening until I left work at 12 o'clock, and the location was still in the same place. I don't think it's right."
Chen Zhenghao said that usually his girlfriend doesn't see a client for more than 2 hours, so he and his family have reported their disappearance to the police.
She left home with her passport
He said that when his girlfriend lost contact, he also took his passport away, but after police inspection, they found that the woman had no record of leaving the country.
She said that the police found her car at 12AM today in Setapak (Selangor)
"The nearby CCTV saw that the woman suspected to be Xie Minrong had checked in at a nearby hotel"