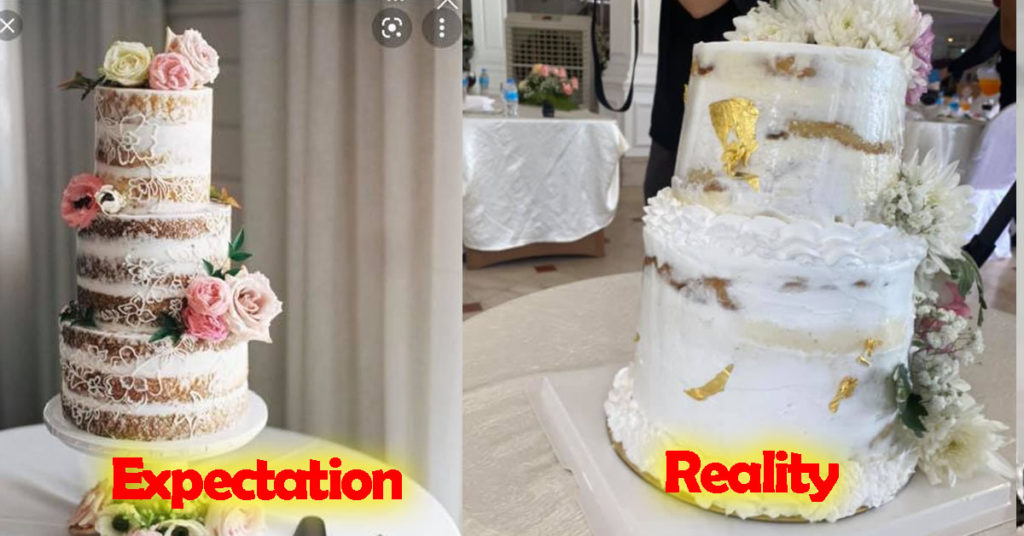 ** UPDATE **
My friend actually asked a few bakers if they were able to make such cakes and they promised her the sky. She did not stumble across their Facebook reviews. Everything on instagram was all rainbows and flowers.
Her message to my friend in regards to the buttercream was that they will be using strong whip for buttercream so it will hold for a long period of time in room temp. They also added that they will be using clear acetate to support cake all around (which wasn't present on attached photos). Her exact words.
Seller demanded me to remove all of my postings as she has been receiving harassment. My post is solely for awareness and partly to express my disappointment. Seller also requested for my name and i did not reply to her message. Her next message was mentioning my daughter's name. IF it was in any way to trigger me, it shows that seller is very defensive and immature. Surely dishonest, based on many negative complaints from comments below.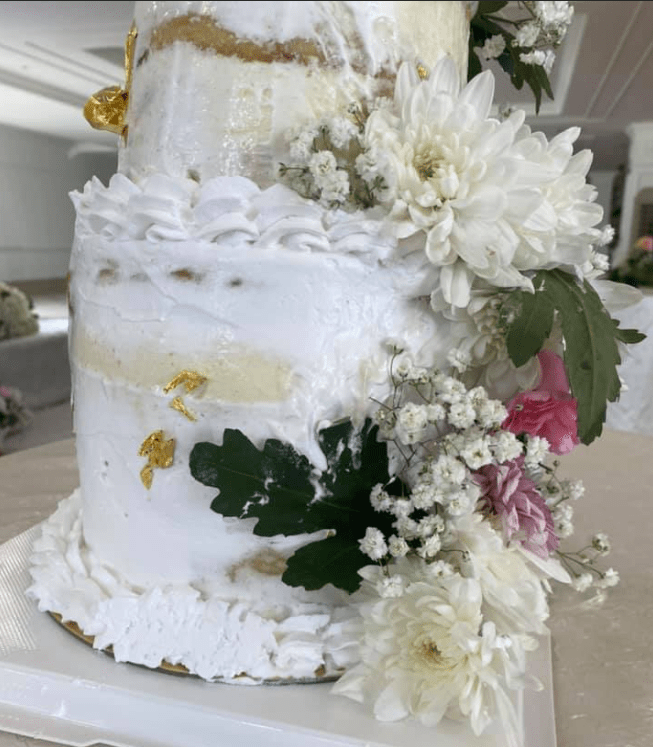 To everyone, before engaging in any bakers for your special event, do not repeat our mistakes. Google them, search them up on facebook, ask around!
————————————————————————
So my best friend ordered a $330 cookie cake for her wedding. First photo was the expected photo sent by baker @/sugarykneads. We don't expect it to be replicated to the exact same but what we received was a nightmare. They were supposed to assemble the cake between 12-12.30pm when the bride and groom goes for an outfit change but they came later than 12.30pm. It was an issue because the area was occupied with photographers, videographers and family taking turns to take photos.
I expressed my disappointment saying this cake was poorly made. The person assembling the cake said they will remove the cake at that instant and we can receive our full refund. I was a bridesmaid at the wedding and it wasn't my place to cancel the cake cutting ceremony. I wasn't even able to consult with the bride and i see them walking away. I chased them and asked how do we resolve this issue. I was told to get the bride to liase with the owner of the bakery directly.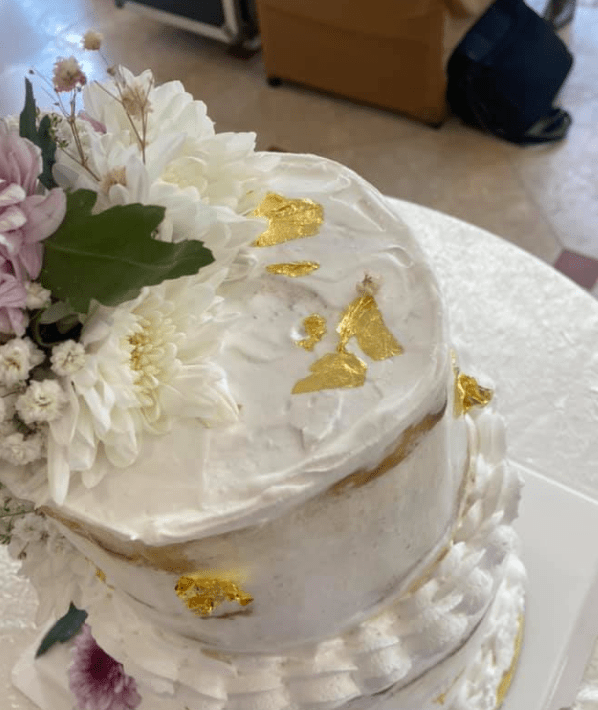 It wasn't even within a minute and they were gone. We tried calling the number they gave us, claiming that they will be responsive on the day of wedding but we couldn't get through the line at all. In the end, out of the $330 that was paid, we only get refunded $70 because the rest goes to their very hardwork, ingredients and delivery. This baker is reputable with a following of 14.1k….. with such results.
Ps/ We only came across their instagram. It wasn't linked to their facebook. Their instagram had alot of positive reviews, great product shots, high number of following and promising good results. We enquired if they were able to make a cookie cake and they assured us that it can be done. They were just a dishonest seller. Moving forward, it's a lesson learnt for us all