Update: The police said that the 31-year-old woman survived the fall and was conveyed to Changi General Hospital conscious, and she was later apprehended under Section 7(1) of the Mental Health (Care and Treatment) Act 2008.
The incident happened at Block 36 Eunos Crescent on 20 September, and the woman was standing on the ledge of a unit on the 5th storey
A video was circulated on Whatsapp showing a woman dangling off the 4th-storey window of an HDB building before jumping down the building.
A voice message accompanied the circulated Whatsapp video, with a man claiming in Hokkien that the incident had allegedly taken place at a new block of flats in Eunos.
The woman was seen in the video standing on the edge outside of a 4th-floor HDB unit, and leaning forward, as police officers gathered at the bottom of the building to dissuade her from jumping.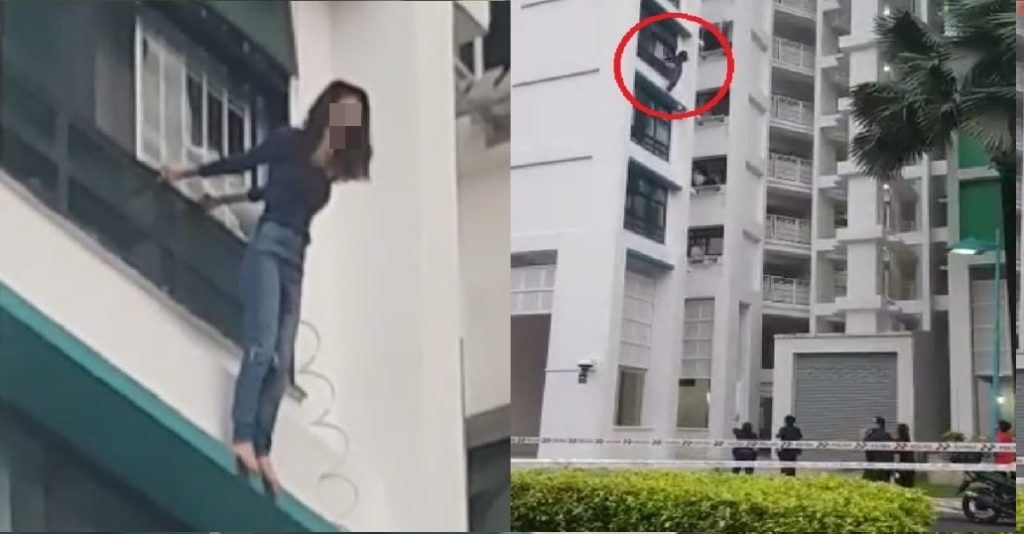 The woman then inexplicably jumped off the building and landed on the ground in a heap, landing with a disturbingly loud thud.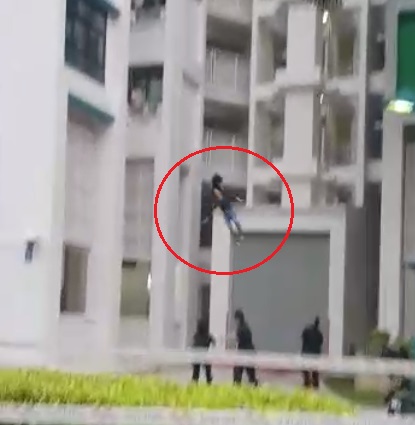 Screams were heard as the woman jumped down, and a visibly distraught policewoman was seen holding her head in her hands as she turned around and walked away from the victim.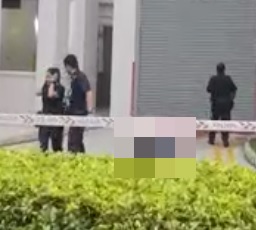 The woman laid on the ground unmoving, as a policeman stepped forward to check on her while an SCDF fireman shouted for the onlookers to vacate the premises.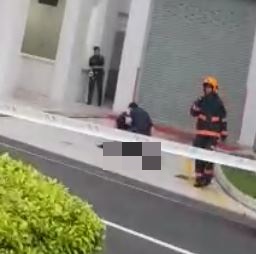 A paramedic was also seen rushing over to the woman and rendering resuscitative aid to her, as the video then cuts off.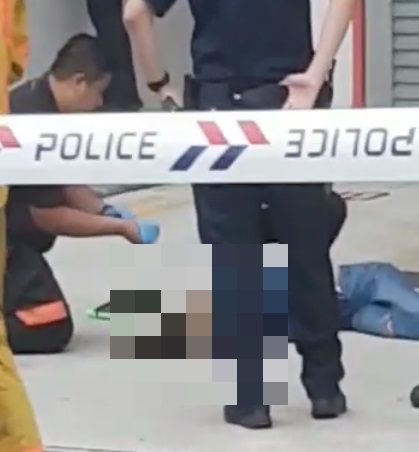 Seek help
If you are someone or know someone that is in need of help you can call the following numbers for assistance:
Samaritans of Singapore (24 hrs): 1800-221-4444
Singapore Association for Mental Health: 1800-283-7019
Institute of Mental Health Mobile Crisis Service (24 hrs): 6389-2222
National Care Hotline: 1800-202-6868
Tinkle Friend Helpline (for primary school-aged children): 1800-274-4788