Imagine da bao some delicious noodles home for a meal only to find something unexpected item in the bowl.
A woman posted on Facebook after discovering a piece of plastic in the bowl.
As delicious as the food looks, hygiene is a more important factor, and eating plastic certainly is not good for you.
The photo was uploaded by Facebook user Red Missy.
Showing a bowl of bee tai bak with the packaging of "Tian Tian Chi …." located at Oasis Terrace.
In her Facebook post she said:
Found extra "condiment" upon stirring the noodles ordered from the stall at Oasis Terrace this morning. Luckily I discovered the extra piece before eating.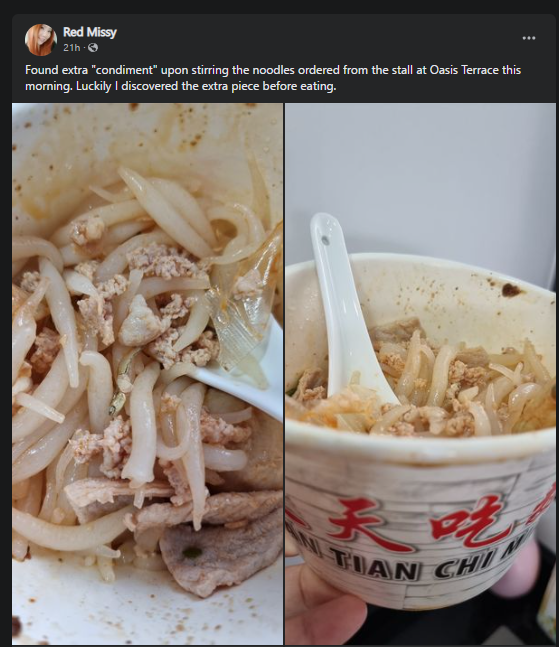 Always check your food before you eat, no matter how reputable the brand is. Even if you think the brand is 100% safe you must always check.
Even big brands screw up sometimes.