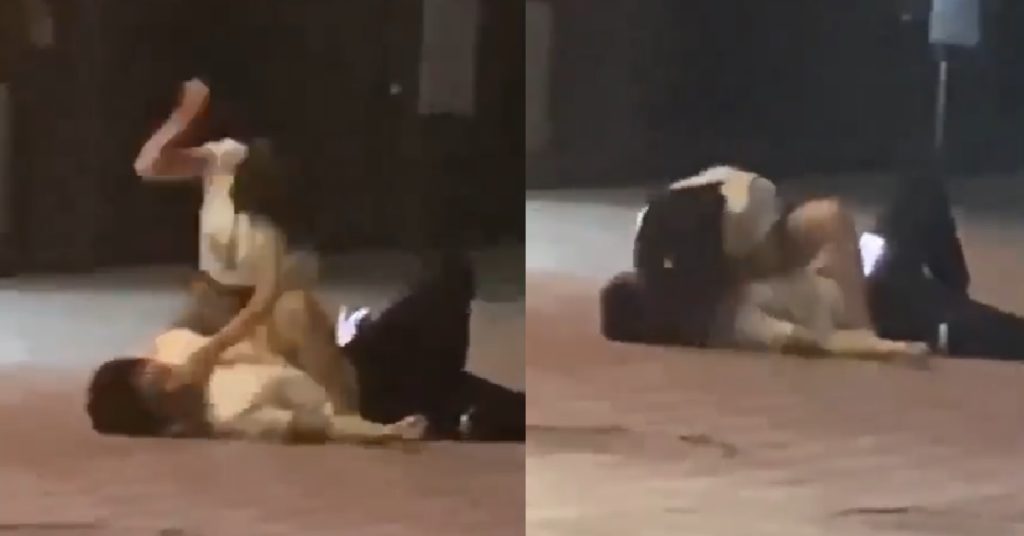 A video emerged online showing a man lying on the ground being savagely beaten by his girlfriend.
The woman sat on top of him, raining blows and punching his face repeatedly until he's knocked out.
She then leaned forward to kiss him on the lips.
The incident did not happen in Singapore.
FULL VIDEO LOADING…
Source: Ghetto Fights on Facebook