In a small village near Pontypridd, a love story is unfolding that challenges societal norms. Stephanie Fuller, 22, is defiant in the face of criticism for expecting twins with her husband's father, Darren Fuller, 44.
Background of the Relationship
The tale begins with Stephanie, Declan, and Darren—characters entangled in a complex web of love and criticism. A timeline of events leads us to the current situation, marked by controversy and unconventional family dynamics.
Declan Fuller, Stephanie's husband, accuses her of running off with his father Darren, citing an afternoon rendezvous captured on a baby monitor where she was seen going into his father's room. Stephanie vehemently denies any wrongdoing, providing her version of events to counter the claims.
Addressing the controversial baby monitor incident, Stephanie clarifies that there was no inappropriate activity. She recounts falling asleep while watching TV with Darren, with the bedroom door open, and refutes Declan's allegations.
Stephanie explains that Darren initially played a protective role in her life, and their relationship evolved from a protective friendship to a romantic involvement. She emphasizes that by the time Darren moved in, her relationship with Declan had already soured.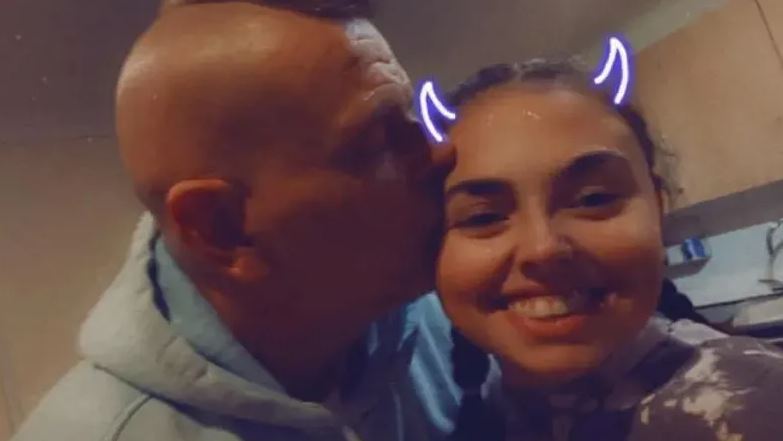 The Decision to Be Together
Stephanie reveals that her relationship with Darren only escalated after Declan demanded a divorce. Despite the age gap, Stephanie and Darren express their love for each other, with Darren immediately reciprocating Stephanie's feelings.
A snapshot of the current domestic scene portrays Darren cooking in the kitchen, and Stephanie cuddling with their toddler, Willow. The trio resides in a three-bedroomed rented home, seemingly content in their unique family setup.
Stephanie shares the surprise of an unplanned twin pregnancy. She expresses happiness and highlights Darren's role as a stepdad and grandad to Willow, emphasizing their excitement for the twins' arrival in December.
The intricate family relationships come to light, with the twins being half-siblings to Declan and Willow, and simultaneously aunt or uncle to Willow. Darren plays the roles of grandfather and stepdad in this unconventional family structure.
Stephanie and Darren acknowledge the societal criticism but remain undeterred. They express their love and commitment, prioritizing their happiness over public opinion.