A Tiktok user had uploaded two separate videos on her account recently showing a scenario which she was caught in during the Chinese New Year visitation period this year.
In the first of her videos, she said that she had bet with her husband that she had a hunch that her family will do something crazy this year during Chinese New Year as usual.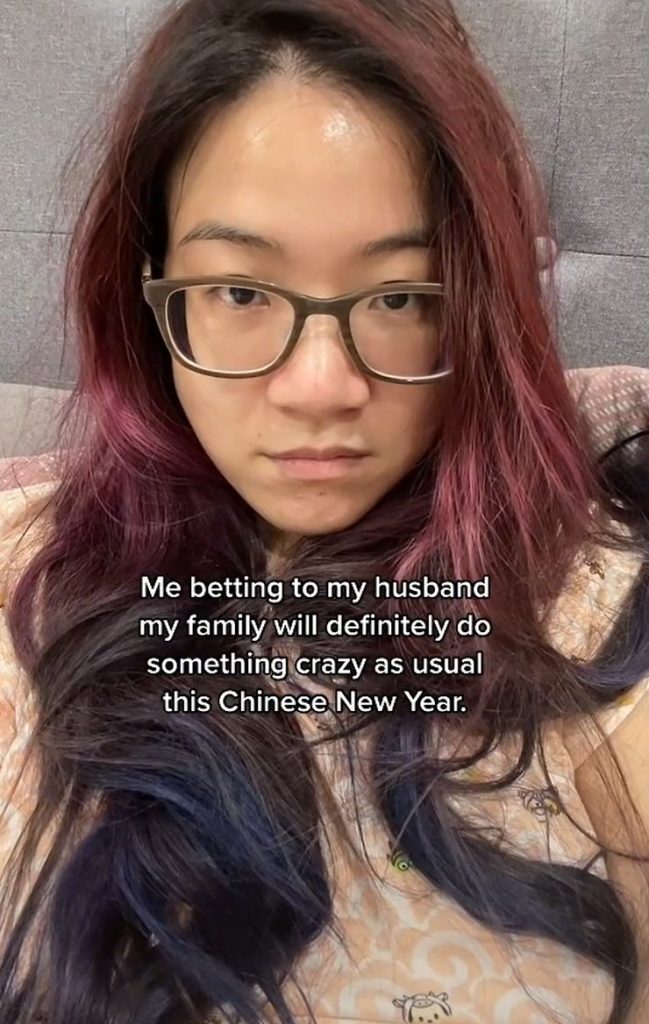 True enough, it turns out that when she was visiting her grandmother who was living with one of her cousins, his wife came out to inform them that the cousin has contracted the virus and when asked about how he was feeling she said that it might be 'Omicron'.
The wife was also supposed to self quarantine herself as advised by the doctor.
The Tiktok user also wrote that her toddler was about to go towards her cousin's wife and she grabbed her before she could go over.
She also mentioned in her video that she did not understand why they could not have informed them about her cousin's condition over message or when they were in separate rooms but instead choose to tell them only when they were there for visitation.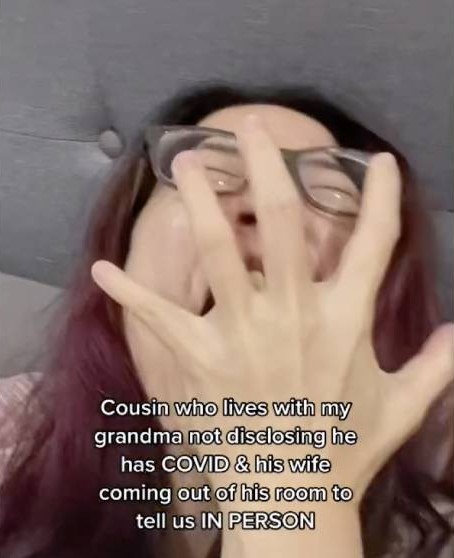 She then ended the visit and took her toddler to leave the house and added that her cousin's wife was blocking the stairs so that they could not leave immediately.
Netizen comments
Here are some comments by netizens who have viewed the video which at the time of writing has already garnered about 218 comments and 23,600 likes and have been forwarded almost 400 over times.
I would be so angry. Man, props to you for keeping calm
That is so IRRESPONSIBLE! If it happens to me I won't care who that person is. I would do anything to protect my baby.
I hope your grandma's okay too, if she's living with them.
Evee was still so innocently going "why?, why?, why?" when her relatives didn't protect her.
I love that you got your little girl out of there so quickly! psa: do NOT go out and socialise if you're waiting on the results of a test smh
Full video loading
Image and Video source: Tiktok/@workingwithmonolids