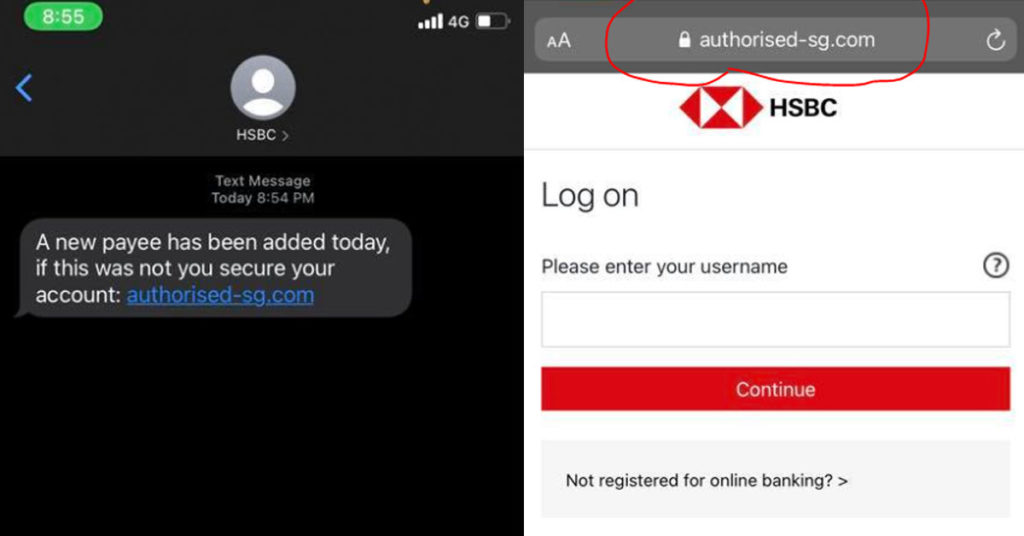 There have been many netizens complaining about receiving SMS which contains a link and leads to fake bank websites. A netizen is warning all netizens to be careful when receiving such SMS.
Here is the warning:
Scammer alert for fake HSBC. I personally don't have HSBC so i knew this was a scam right away.
If you receive any text from 'HSBC' saying there's a new payee that has been added, please don't fall for it. I have attached photos of the fake vs real HSBC website
Fake HSBC Website: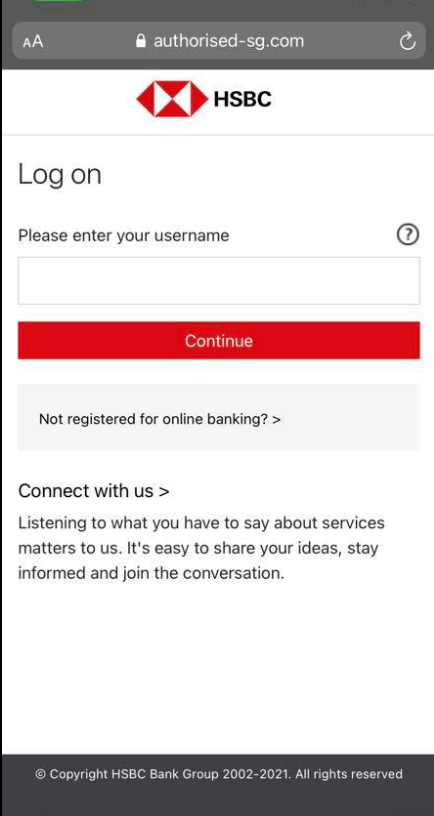 Real HSBC Website: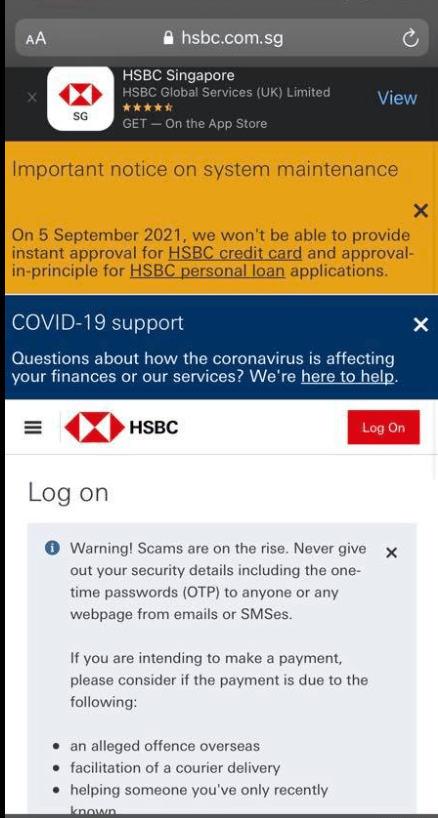 Please be wary
There has been a rise in this kind of scam, If you are unsure it is best to contact the bank before entering any personal information on any website.
Personal information can include:
Usernames & Password
NRIC information
One-Time Passwords
Credit Card Information