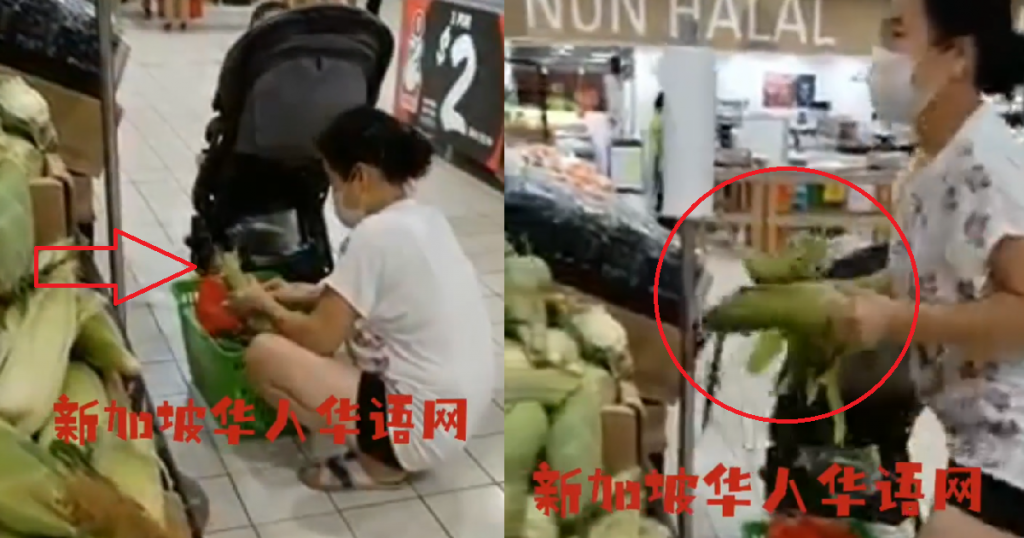 A video was recently uploaded on the Facebook page SG Chinese Community which shows a woman removing the husk of a corn at Giant Tampines.
The woman who was seen with a baby in a stroller then proceed to dump the unwanted corn husks back on the shelves where the corn were placed.
FULL VIDEO LOADING….