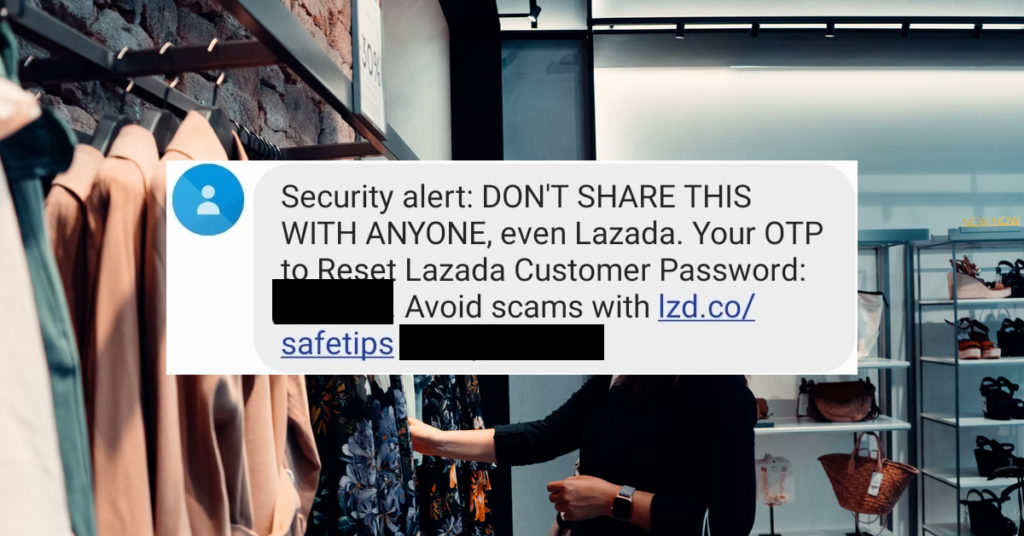 Writing this to bring some attention to recent scam calls from Lazada. The scam calls sounded son legit as the caller said they were from LAZADA CS and found a third party accessing my account. The scammer was able to read out the last delivery address (which is not my house address) and my email.
Following, the caller mentioned to bloacknmy account and cancelled the purchase made. He than ask for the authorisation code sent to my phone number. Luckily in the SMS, LAZADA highlighted not to reveal the OTP (including LAZADA staff). I hanged up the call and the scammer tried to call back 3 times within 4mins.
He stopped after the otp time expired.I must thank LAZADA to remind their members not to reveal the OTP or any code.
At times, when a person panic, he was lost and follow what the other party said, especially when it sounded so legit.
Netizen's responds:
Netizen A:
yes. never never never let anyone know the OTP that shown on your handphone.not only lazada, even Bank, Telco, Gov, God also cannot. remember OTP. OTP. OTP. OTP. OTP. OTP. OTP OTP OTP .
Netizen B:
Basic rule is never share OTP. Some years ago, the bank will send you OTP and ask you to enter it, when you wanna make account enquiries. With technologies today, the scammer can also ask the same from you. They can use a tone decoder software decode what number was entered… so its never hurt to be more careful