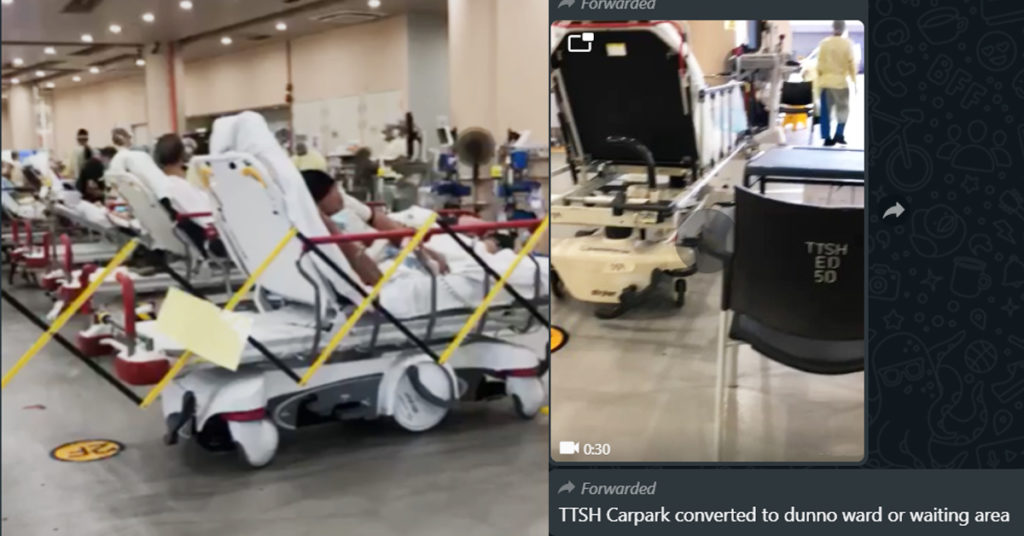 A woman at Tan Tock Seng shared footage of patients in an open space. The video is currently circulating on Whatsapp.
Netizens said that it is a carpark used as a waiting area but this information is not confirmed.
Rows of patients are seen in the video with beds all over the open area.
Full Video Loading…