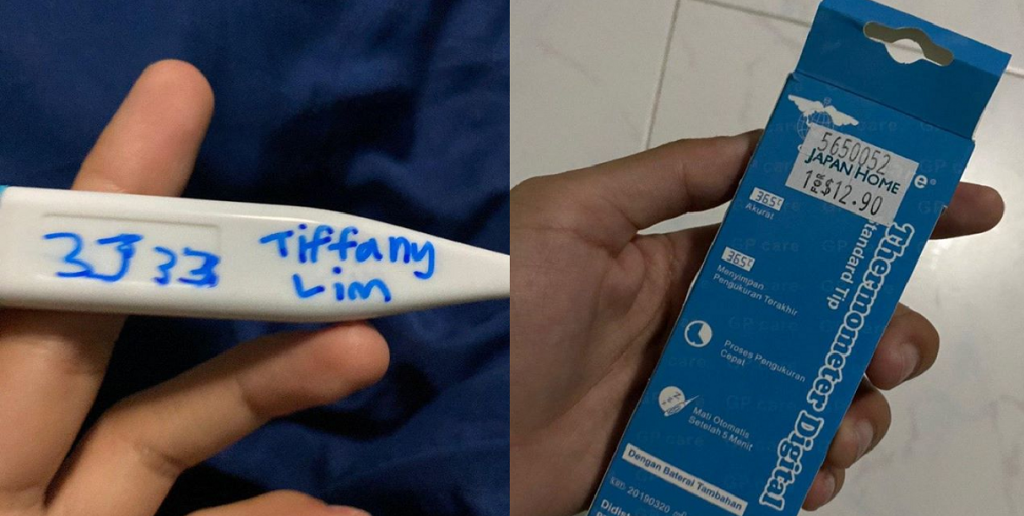 [BEWARE OF THERMOMETERS FROM Japan Home Singapore
UPDATE AS ON 29TH MAR, 5:40PM: Japan Home at Compass One unwillingly refunded us both the thermometers. However, the staff were quite rude and didn't even seemed like they wanna refund us.
One of the staff even tried to push the blame on us by saying "I also bought 2 yesterday, also no problem."
Safe to say, my family and I will be boycotting Japan Home. Giving Japan Home the benefit of the doubt, we can understand if something could have happened at the supplier side. However, the fact that the staff showed no remorse and dont seem to think this is a major issue, is very unnerving.
—————————————————————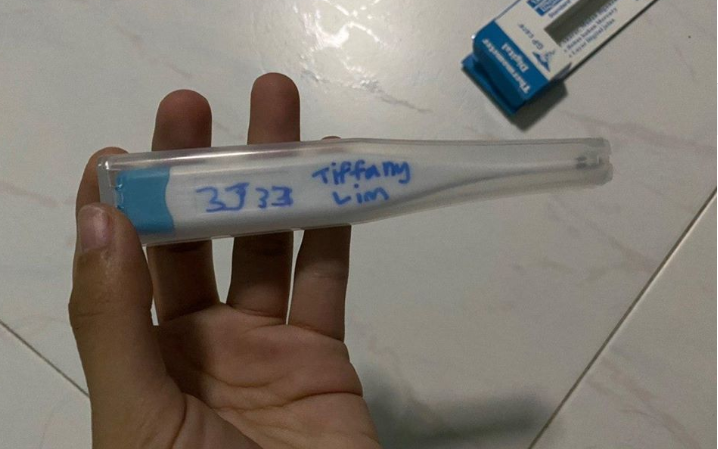 Today is 28th March 2020. At 8:11pm, I bought 2 thermometers from Japan Home Singapore at Compass One. The thermometers were packed in a box with the Japan Home label on it.
Upon reaching home and opening the box, I found out that one of the thermometers was not a brand new one at all. It had writing on it made with a blue marker and the name "Tiffany Lim" and "3J33" written on the thermometer itself.
This is ridiculous and gross on so many levels. How can Japan Home be selling a USED thermometer during such times, when we are supposed to be practicing good hygiene habits? A thermometer is something very personal. At such a crucial time, when the government is advocating good hygiene habits, promoting social distancing, and with everyone being extra careful because of COVID-19, we have Japan Home selling used thermometers as if it isn't a big deal.
Even if someone were to exchange the product, shouldn't Japan Home have checked the product before placing it back onto the shelf for sale? The thermometer was located behind the cashier counter and nobody could have walked in and changed the thermometer without the cashier knowing.
Secondly, I personally do not think something as personal as a thermometer, which is supposed to be placed in one's mouth, be even allowed an exchange or refund at all.
I cannot emphasise how gross it is. Imagine if I were to have used it before checking? I would essentially be using someone else's thermometer. What if the person did not clean/sterilise/sanitise it before returning it?
I am appalled and shocked at how Japan Home can placed a USED thermometer back on the shelf. It makes me wonder how many of their products that are being sold have actually been used by someone else before. Japan Home is a huge chain store in Singapore. They have been extremely efficient in trying to get mask and hand sanitisers to their customers when there was a huge shortage in Singapore just a few weeks back. However, this incident is just shocking and beyond words.
Serious actions needs to be taken against Japan Home to ensure that this does not happen again.
Also, please check your items before you leave the store!