non Finance, non loan, non property, non banking, non credit card
A Facebook user posted on Complaint Singapore after she was so upset about her cereal not containing any bananas she had to send multiple emails to the company complaining about the product saying there are dried bananas inside.
She said that there is only grounded banana powder inside and she is expecting SOLID BANANA from her cereal.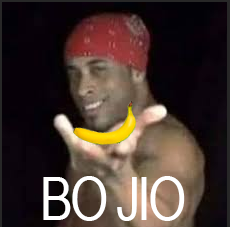 Here is her complain:
Guys, take note, do not buy cereals from great grains. They are not honest in what they said in their ingredients. In this product, there is clearly a dried banana as an ingredient on their very front page.
Even looking at the ingredient list, they stated dried banana. However!! There is not a single dried banana found on this product. I Made a report to SFA And they claim that DKSH which is a marketing company for post great grains have said that there is dried banana inside HOWEVER, IT IS GROUNDED BANANA POWDER?!!? and honestly, I don't know how much I can trust this reply from SFA as when I ask them to present me the evidence, they asked me to email to DKSH personally which they only send me a letter on conformance with no results to prove. And I honestly don't trust the letter that they send me.
I don't think SFA have did any check on this product and they just tell me what they asked from DKSH. DKSH also sent me their so called certificate of conformance which was actually handwritten by great grains company which have no trustable source. GREAT GRAINS POST HAVE REALLY BEEN A DISSAPOINTMENT AS WELL AS THE WAY HOW SFA HANDLE THIS CASE. ITS ABOUT COMSUMER INTEGRITY!!