A netizen on Facebook, said in a post that she was asleep for about 30 minutes on the upper deck of a double decker bus during her commute, as reported by MustShareNews.
She said that she was woken up as she kept hearing ringing sounds coming from beside her, but didn't think much of it, merely giving a look at the uncle who was sitting across from her.
She was wondering to herself what was the uncle doing as he made the noises, but she then went back to sleep because she was too tired.
She was eventually woken up again by the noises the uncle made and she then looked over and stared at the uncle, but she then fell asleep again.
The OP soon woke up again for the third time when the noises got even louder, and she suddenly thought about what her boyfriend said about a man who stimulated himself to girls on the bus.
She then fully awoke and looked over at the uncle with her half-opened eyes, and saw him doing some "gestures" in his seat and moaning.
She said that she didn't know what to do and went on to our on her earphones and fiddled with her phone because she couldn't go back to sleep anymore.
The uncle then stopped moaning and his "movements" also slowed down as well.
The OP then followed the other commuters and left the upper deck of the bus for the lower deck instead, but the uncle followed her down and alighted soon after.
She said that she didn't manage to record the uncle in the act, but managed to record him alighting from the bus.
She posted the video online and another netizen commented that her friend was on the bus at the time and had filmed the uncle in the act.
The commenter said that she has sent the video clip to the OP, who will be reporting it to the police.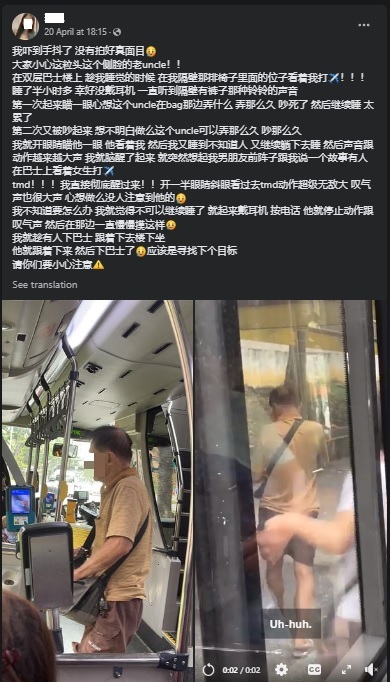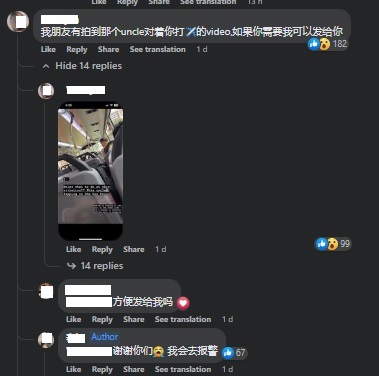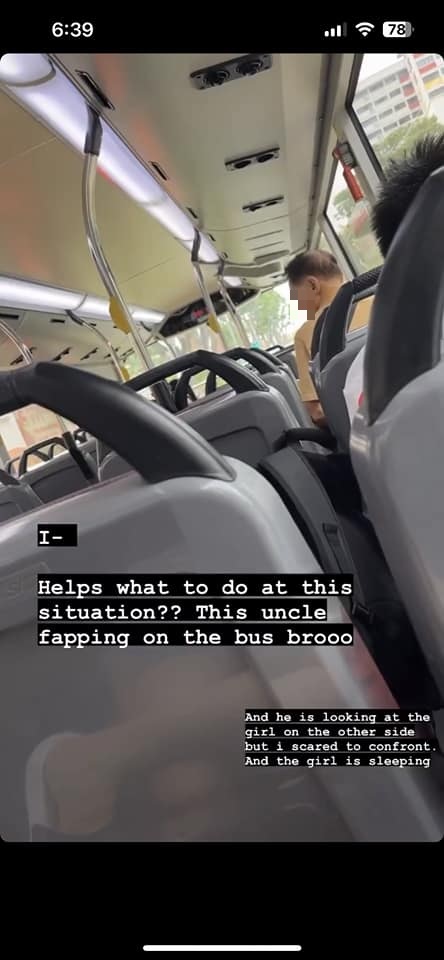 Source: Facebook