An elderly who was making payments via QR pay accidentally paid $450 for a bowl of noodles instead of $4.50
The post has been published on Facebook by the noodle stall with over 1,0000 shares.
Here is the appeal: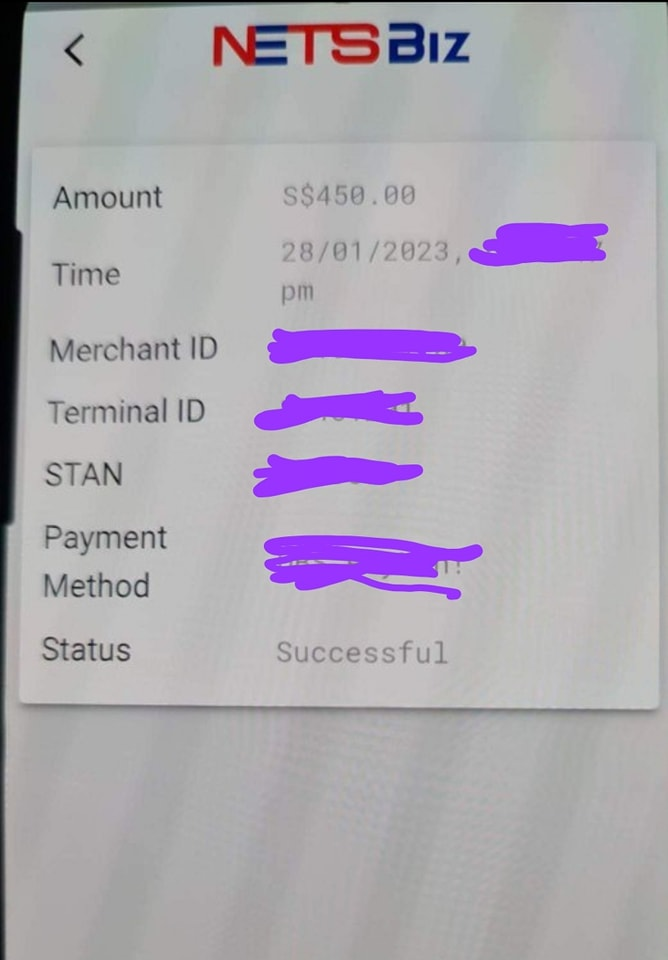 Dear customers, today at 691 admiralty outlet, when we are doing daily closing now, we found an abnormal Nets QR code transfer to us. The amount is $450 which is too much. We doubt the person who transfered could key in accidentally. May be instead of $4.50, he/she typed $450.
We would like to return the extra amount $450-$4.50= $445.50 to that customer.
Please contact us if you are the one and let us know which payment mode( Grabpay/paynow/paylah/alipay ,etc) and time u made the transaction.
From the cctv, we think it could be an elderly person who is not our regular (could be new customer) and we don't know how to reach him/her. We are worried he may not even know he made that mistake. Please spread the news and hope he/she realizes and get back the money.
Once again, pls carefully type when u use epayment mode in everywhere since everyone prefers to use grabpay paylah more now. When u show the transaction screen to cashier, the words on the phone are so small that 450 and 4.50 may not be very obvious.
Thanks everyone
Here are what netizens think:
Here is the update.. We have successfully submitted the manual refund form to NETS and refunded the $445.50 to NETS. NETS will contact to DBS and then DBS will transfer back to the customer. *Sorry nets manual refund form is removed due to sensitive information.
You r A very honest Boss. May God bless you Abundantly good business n bring in more more Customers to support your stall.
You may reach out to the merchant bank, they can trigger for a refund.