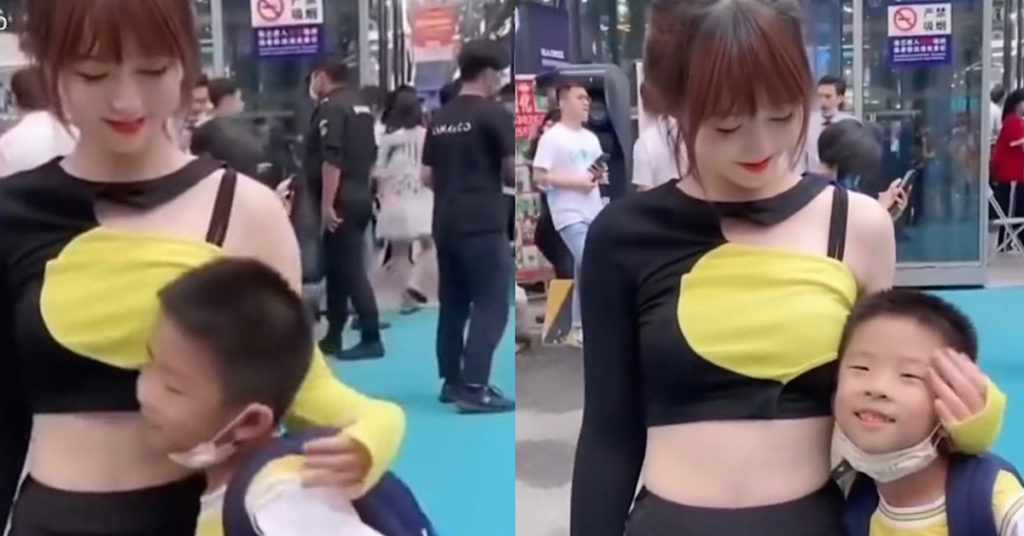 A video on Tiktok apparently taken in Taiwan has recently came out showing a boy going up to a model chiobu to take a photo.
The boy happily walks up and plants his face straight into the chiobu's cushions and his face immediately bounces off them upon contact.
He then turns around and gives a cheeky wide grin as the chiobu looks at him and cuddles his head and smiles at him.
Full video loading…
Image and Video source: @htwang0930 Tiktok