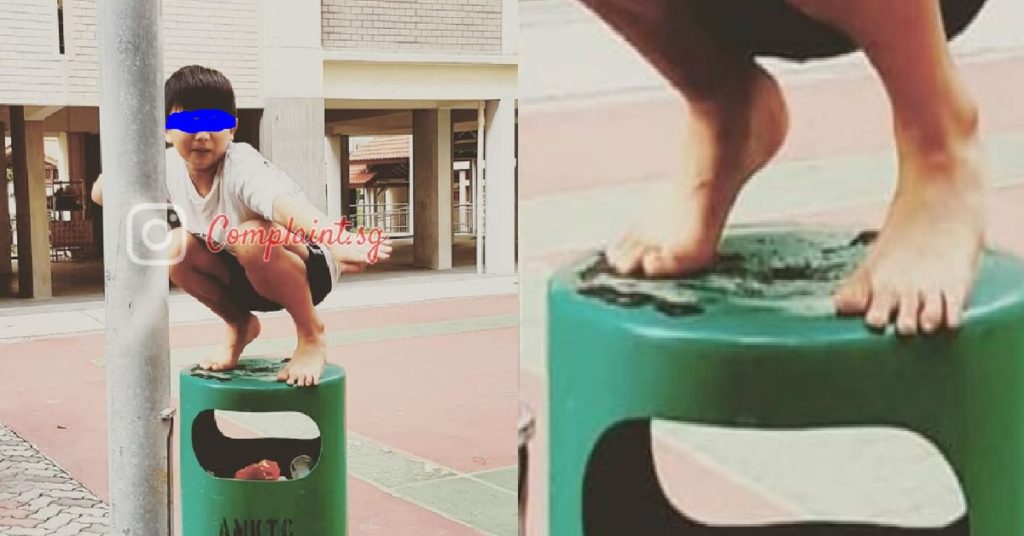 A photo emerged online showing a xiao didi climbing on top of a rubbish bin and squatting on top of it.
He was seen squatting on top of the rubbish bin with his bare feet, with cigarette ashes and yellow looking fluids on it.
It is unclear who the boy is or where the incident happened.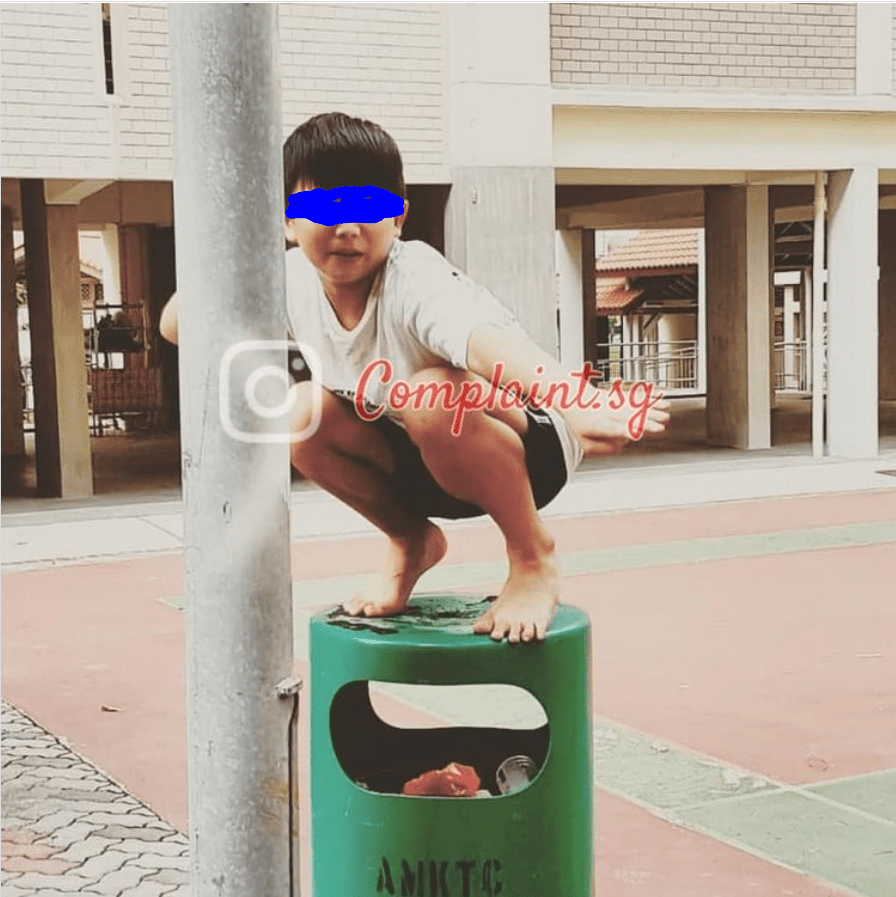 Source: @limpeh.sg on IG