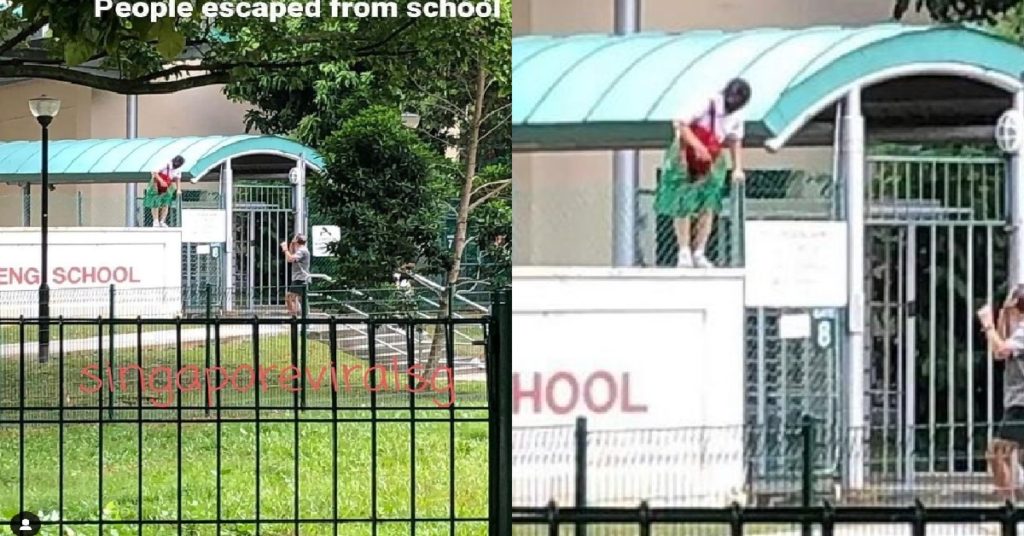 A photo emerged online showing a school girl escaping from her school.
She was seen in the photo climbing over the fence beside her school gate entrance.
It is unclear who the girl is or what school she is from, but based on her school uniform and the last three letters of the school name, she is presumably from Gan Eng Seng School.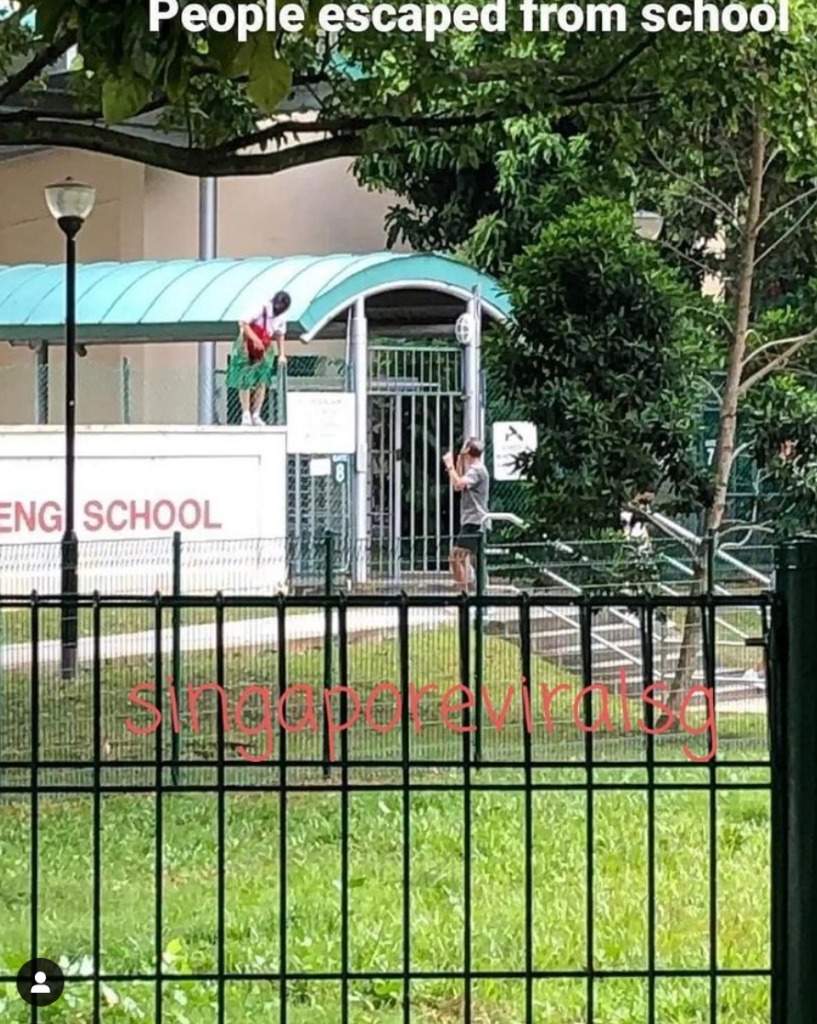 Source: @singaporaviralsg on IG