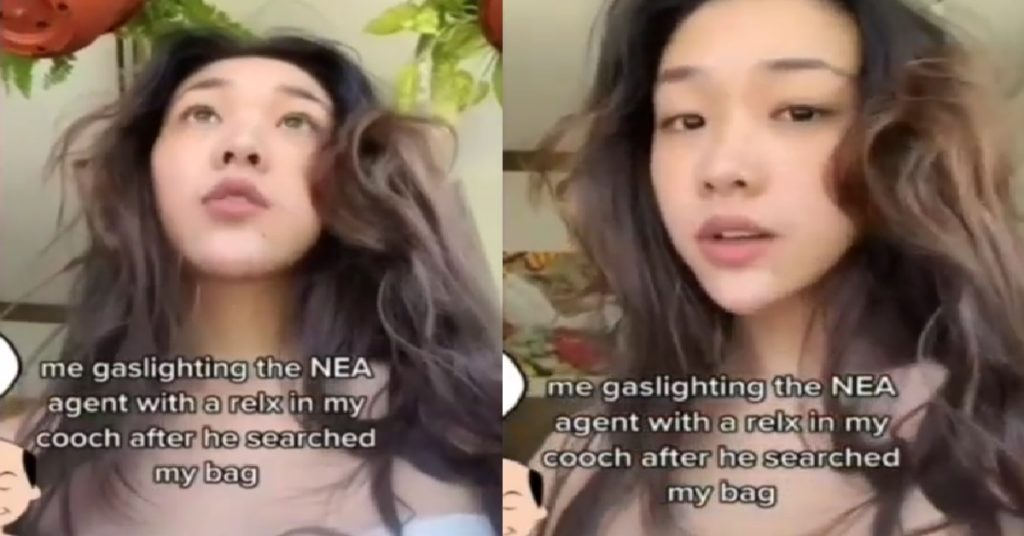 A video emerged online showing a girl showing off how she "gaslighted" an NEA officer who was searching her bag.
She captioned that she had hidden her "Relx" vape inside her "cooch" (slang for [email protected]), and as a result the officer didn't find it in her bag.
She then synced herself "saying" with a TikTok voiceover:
"Don't you feel silly? Don't you feel stupid? Don't you feel a little ashamed?"
Under section 16(2A) of the Tobacco (Control of Advertisements and Sale) Act (TCASA), it is illegal to possess, purchase and use vaporisers in Singapore as of 1 February 2018.
Persons found guilty of this offence can be fined up to $2,000.
FULL VIDEO LOADING…
Image and video source: @tiagongg.sg on IG