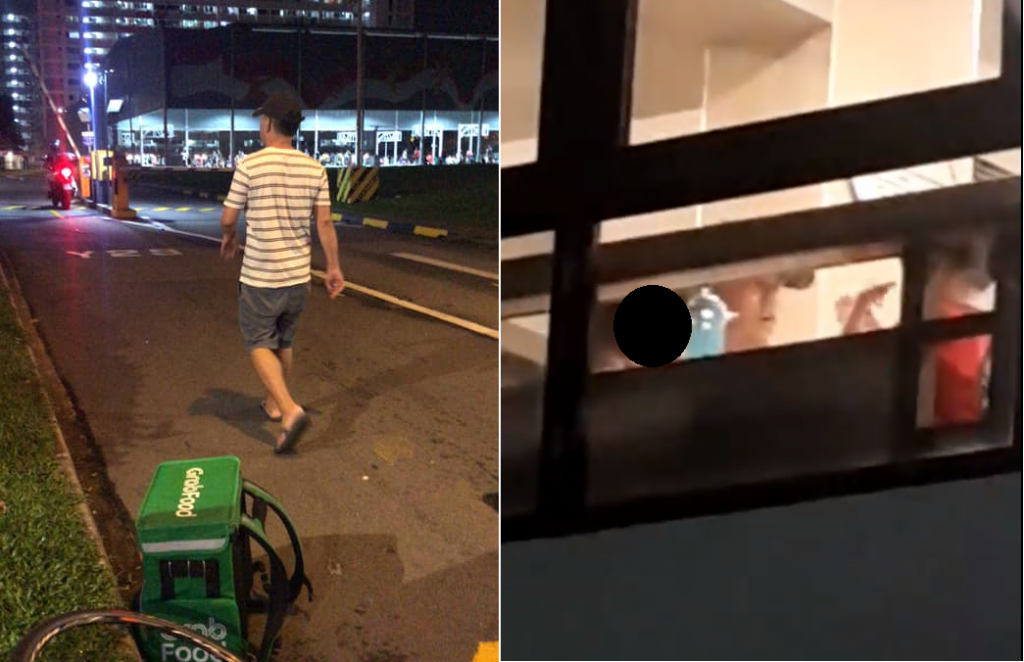 Beware of this guy in Yishun.
I was riding my bicycle at Yishun near Blk 846 while on the way to collect my grab food order and I got kicked by this guy.
I was only riding my bicycle on a very slow speed and he pushed me cause he assumes that I am riding at a fast speed. The worst part is that he did all this action in front of his 2 young kids.
A bicycle can be used on all the paths and he has no rights to kick my bike like that. He still dares to challenge me to a fight but end up ran away.
If you're the guy that did this and you're reading this post, good luck to you as police report had been made and the cost you damage is around $695. Don't let me see you outside too 🙂
PS. Didn't managed to get the guy face clearly.
Facebook post by: BoonSiang Hng