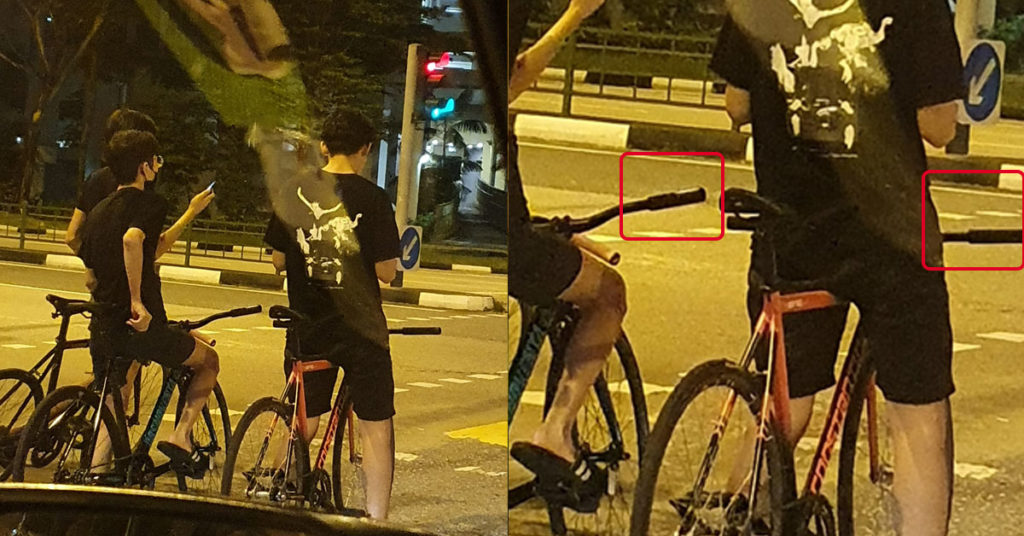 There is always a risk when cycling on the road, the 3 youngsters decided that dressing in full black and removing reflective lights and brakes will them cooler.
The netizen who filmed the youngsters said:
Saw multiple times, young kids cycling along Punggol Dr after 10 pm with no safety gadgets and not abiding safety rules on the road.
Lack of support from LTA to patrol the area at that timing and dangerous behaviour from cyclists can cause serious consequences. Hope something can be done.
No brakes: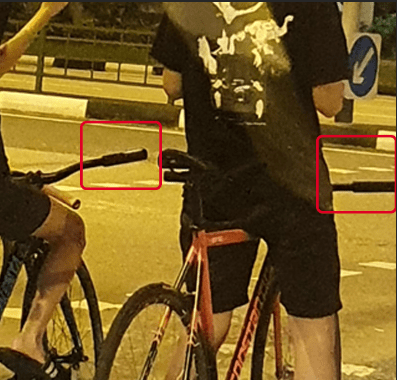 None of the bicycles was seen with brakes and they probably thinks it makes them look cooler.
This is not smart at all