In recent times, a shocking revelation has surfaced, shedding light on a group chat involving young individuals from the People's Republic of China. This group, comprising 182 males aged between 21 and 40, claims to have earned substantial amounts by engaging with older, lonely women. This article delves into the details of this controversial topic, exploring the ethical, legal, and societal dimensions.
The Viral Group Chat
The viral nature of the group chat cannot be overstated. An image circulating online displays a staggering 182 members in the group, raising eyebrows and prompting a closer inspection of the messages exchanged within.
Text messages within the group reveal crucial information about the customers, including their city of residence, age, and the price offered for the services. Notably, all customers are women aged 50 and above, each specifying unique age preferences for the male gigolos.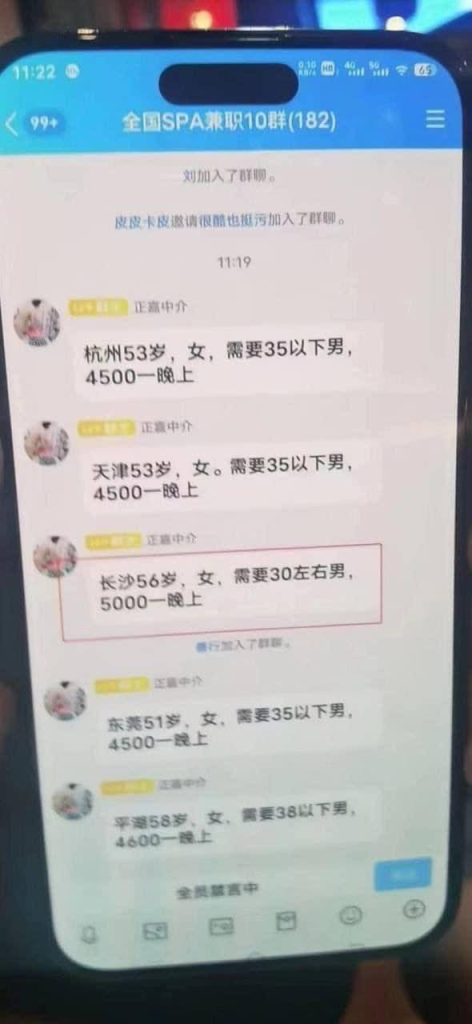 Targeted Audience
Delving deeper, it becomes apparent that the targeted audience for these young individuals is a demographic of older women. The various age requirements set by the male gigolos underscore the specificity of their pursuits.
The ethical implications of such activities cannot be ignored. Exploiting the loneliness of older women for financial gain raises significant moral questions, questioning the impact on the well-being of the targeted individuals.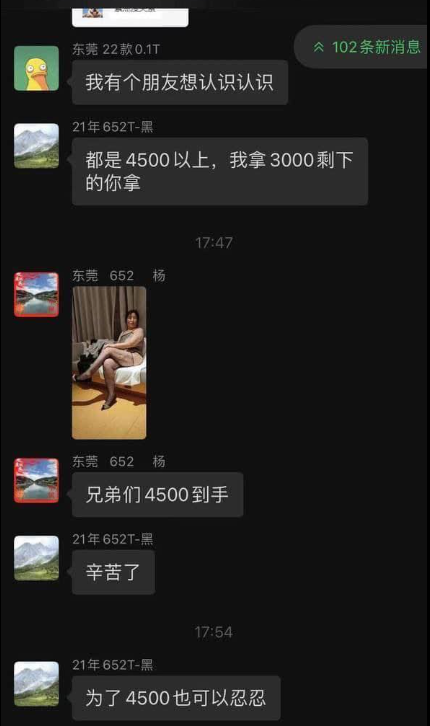 Legal Perspective
Exploring the legality of these arrangements is crucial. While the participants may perceive their actions as harmless, there may be legal consequences that could jeopardize their future.
Social Media's Role
Social media platforms play a pivotal role in the formation and sustenance of such groups. This section explores the responsibility of social media in preventing the exploitation of vulnerable individuals.
The Rise of Online Gig Economy
The incident brings attention to the broader issue of the online gig economy. While legitimate opportunities exist, instances like these highlight the darker side of the gig economy, posing dangers and ethical concerns.
Impact on Society
Beyond the individuals directly involved, the article discusses the potential harm to societal norms and relationships. Such activities can erode trust and contribute to the deterioration of social bonds.
Online Safety Measures
To address the risks associated with online interactions, this section provides practical tips for online safety, encouraging awareness and caution.
Psychological Impacts
The psychological effects on both parties involved are explored, emphasizing the importance of considering the emotional well-being of all individuals.
Public Reaction
Public reactions to such revelations are diverse. Social media discussions and opinions shed light on the varying perspectives surrounding this controversial topic.