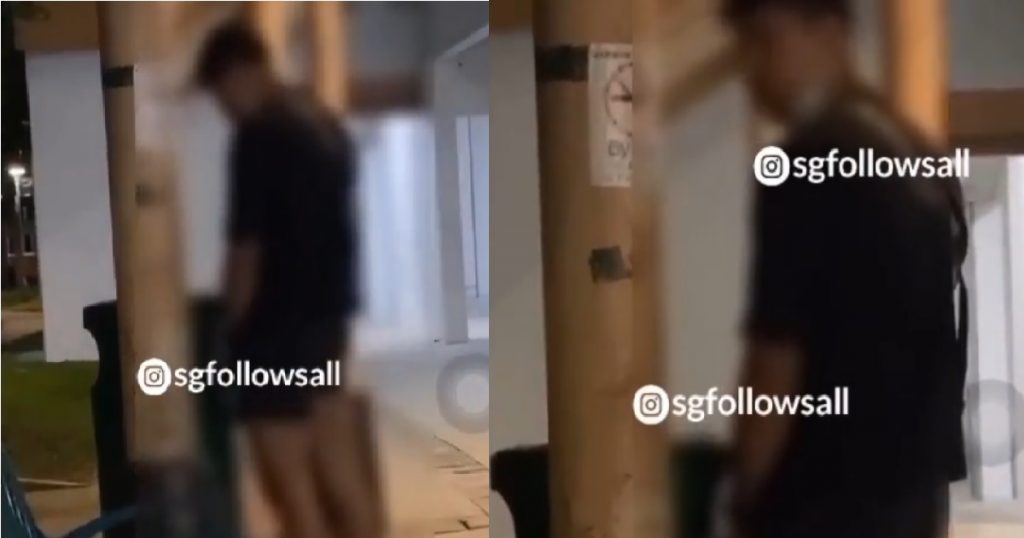 A video surfaced online showing a young man peeing on a rubbish bin at a sheltered walkway along some HDB flats.
The young man was presumably filmed by his "friend" and he didn't seem to mind being recorded at all.
it is unclear who the kid is or where the incident happened.
FULL VIDEO LOADING…
Image and video source: @sgfollowsall on IG