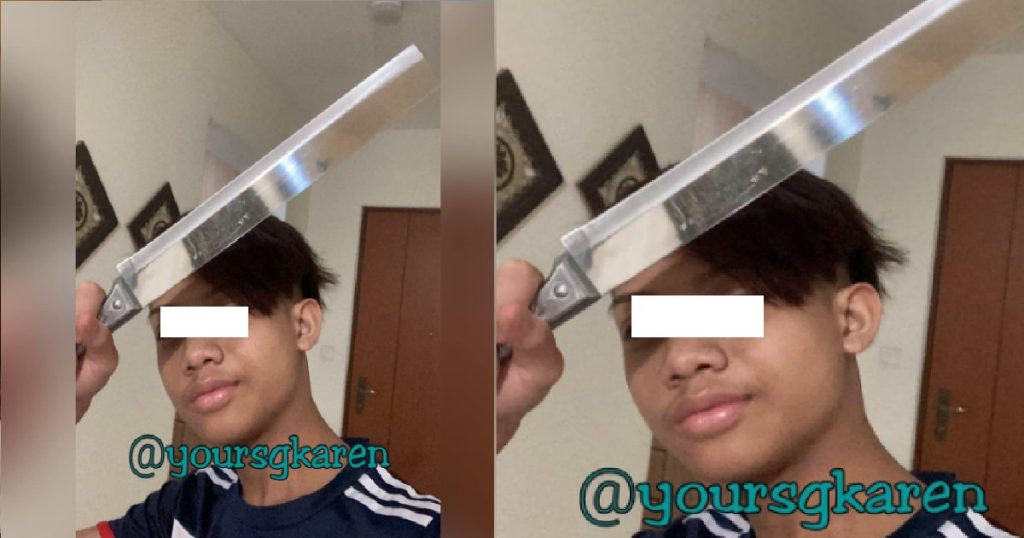 A photo of a young punk holding a parang surfaced on Instagram.
The YP could be seen wielding a parang and holding it over his head, as he smiled wryly for the camera.
It is unclear who the guy is, why he's posing with the parang and what he intends to do with it.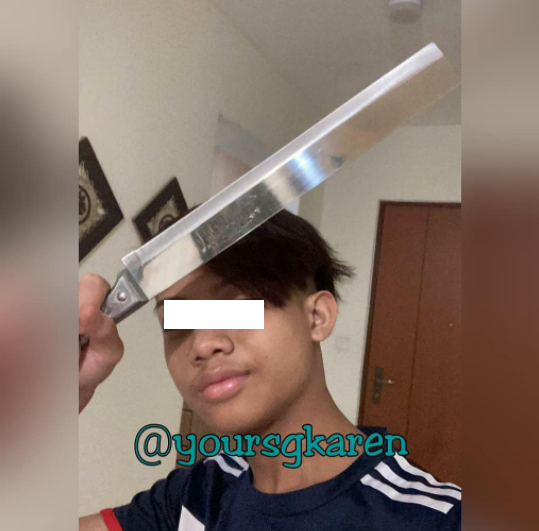 Image source: @yoursgkaren on IG