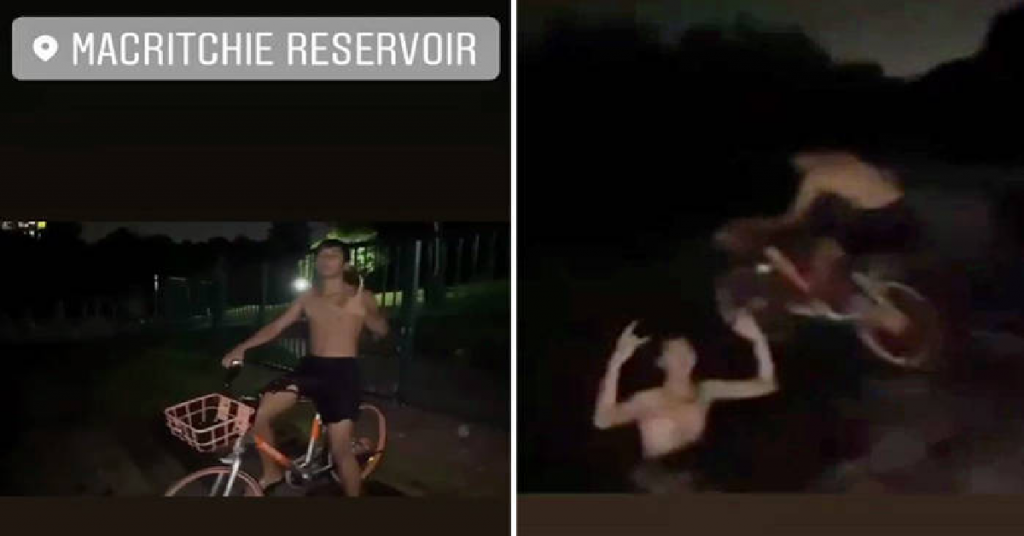 According to a media release, PUB has lodged a police report after a video of youths were who trespassed MacRitchie Reservoir was found and circulating on Instagram, they rode a bicycle into the river and swim in it.
The incident happened on the 8 May 2020.
In the 10 second video, a teen was seen posing on the camera before diving into the water with while riding a bicycle.
At least 3-4 teens are involved in MacRitchie.
PUB responded and said:
"Based on the footage retrieved from our CCTVs, a few boys were seen trespassing the gated pontoon area at MacRitchie Reservoir on May 8 and swimming in the waters.
"We have filed a police report and provided the CCTV footage to the police for investigation.
"Swimming is prohibited in all reservoirs as local catchment water is a source of our water drinking supply, and it is dangerous to swim in these open waters as it is easy to misjudge the depth of the water. Swimming at night is even more dangerous due to limited visibility."
Full Video Loading…