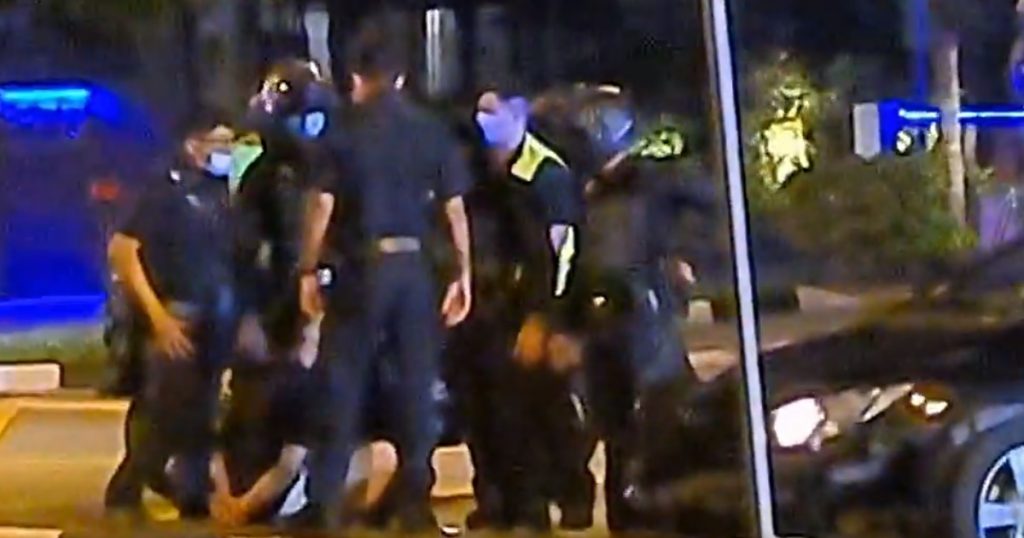 Several videos have been shared to Complaint Singapore Facebook page by Facebook user R Kapil Thevan Peter showing a YP arrested by the police and a car crashed onto a road divider.
According to the user post, the incident happened earlier today (14 Jan 2021) at 3.15 am along Punggol Central Road.
It was said that the YP driver was arrested for driving without a valid license. Apparently, he has also tried to evade a roadblock which led to the accident.
In his post:
" Today morning 14 January 2021, @ 0315am. Near Punggol Central Road. Was unable to slp n was using hp, heard loud sirens and a bang, went to check and saw this.
Heard through police spokesman while he was investigating the driver's friends loudly, apparently driver doesn't has a license and he picked up his friends for a joy ride. While returning home through TPE, saw a roadblock n sped off quickly. Then got chased by 2 black TP bikes, the car mangaged to excute a zebra crossing turn properly but the vehicle lost control and went over the other road, Luckily there was no casualties."
Video Loading 1…
Video Loading 2…