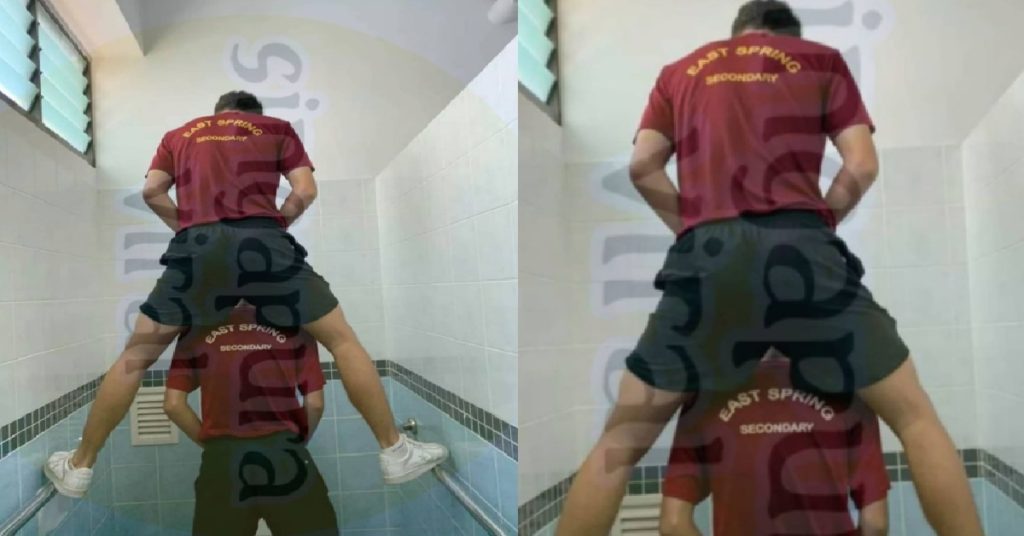 A photo emerged online showing a couple of YPs sharing a toilet cubicle to pee.
One of them was seen peeing into the toilet bowl as the other guy climbed on top of him while he was peeing, to pee on the back of his head.
It is unclear who the boys are but they appear to be from East Spring Secondary.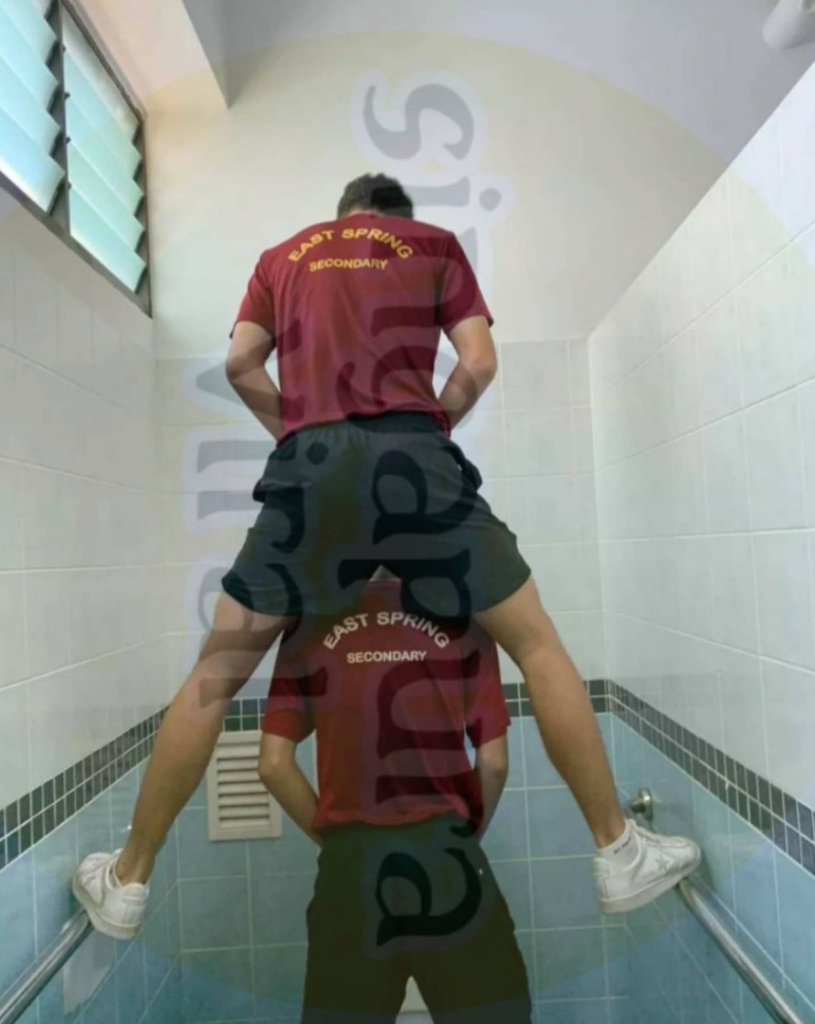 Images source: Singapura Viral on IG