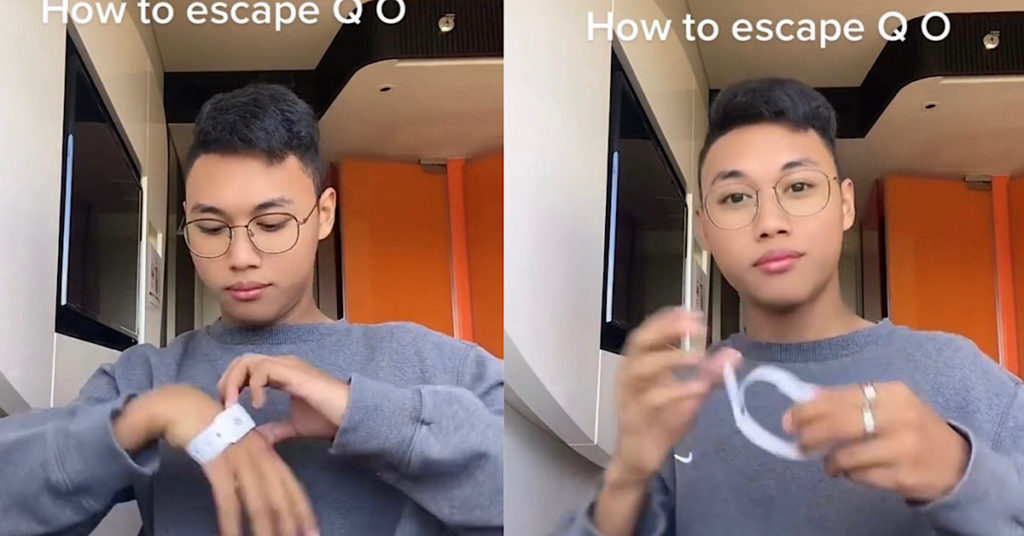 A video showing a YP trying to escape his Quarantine Order (QO) has recently emerged on Tiktok.
The video appears to be taken to educate people on how to escape QO as seen by the caption "How to escape QO".
The YP then shows that he is able to remove the loose tagging from his wrist without breaking it and he proceeds to throw it aside after removing it.
Full video loading…
Image and video source: @hokkaidocheeseretard Tiktok