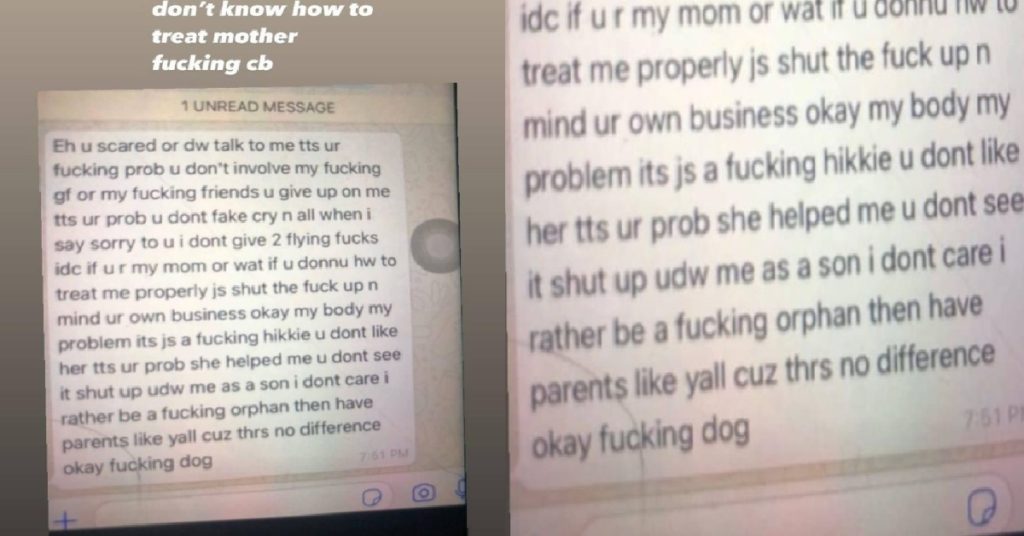 A photo emerged online showing a YP sending his mother a lengthy message insulting her.
Apparent his mother found a hickey on him that was presumably given to him by his girlfriend.
He argued that it is "my body my problem".
He told his mother to "shut the f**k up" and that he doesn't give 2 "flying f**ks".
He called her a "f**king dog" and told her that he'd rather be a "f**king orphan" than have parents like her.