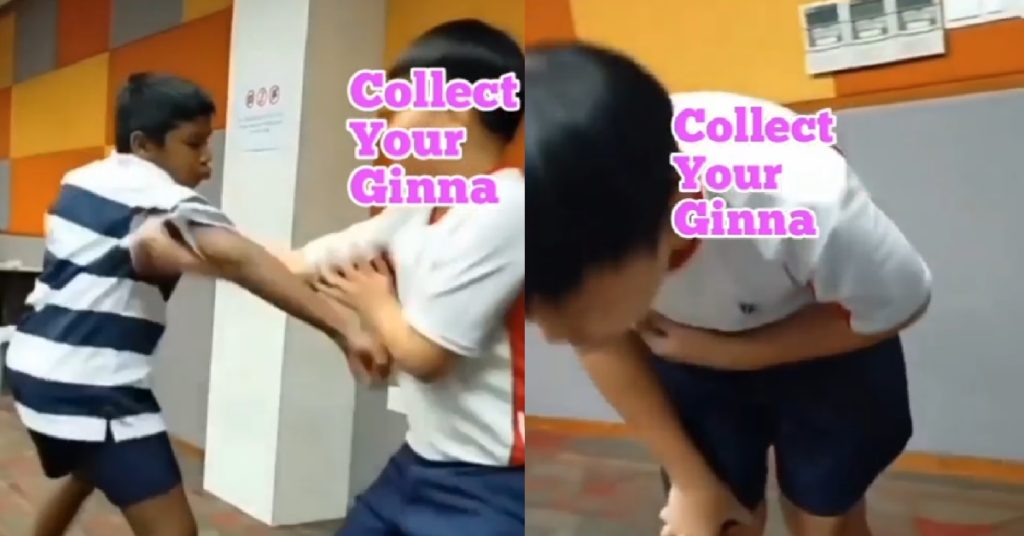 A video emerged online showing a couple of students fighting it out at what appears to be a classroom.
The Indian boy was seen throwing punches at the Chinese boy, who tried to parry away the punches but failed.
He was then seen holding his stomach in pain.
It is unclear who the students are or which school the incident occured at.
FULL VIDEO LOADING…
Images source: @collectyourginna.sg on IG