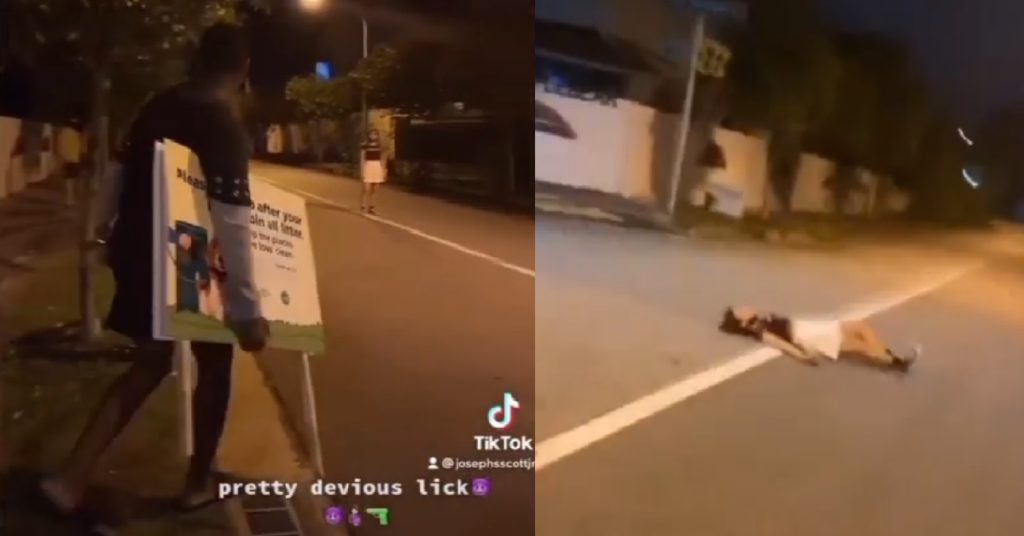 A video emerged online showing a group of YPs misbehaving in publics and stealing public property.
One of them was seen lying down in the middle of the road, as another guy stole a "please clean up after your pet and bin all litter" sign from the side of the road.
They then posted the video and captioned it: "Pretty devious lick".
FULL VIDEO LOADING…