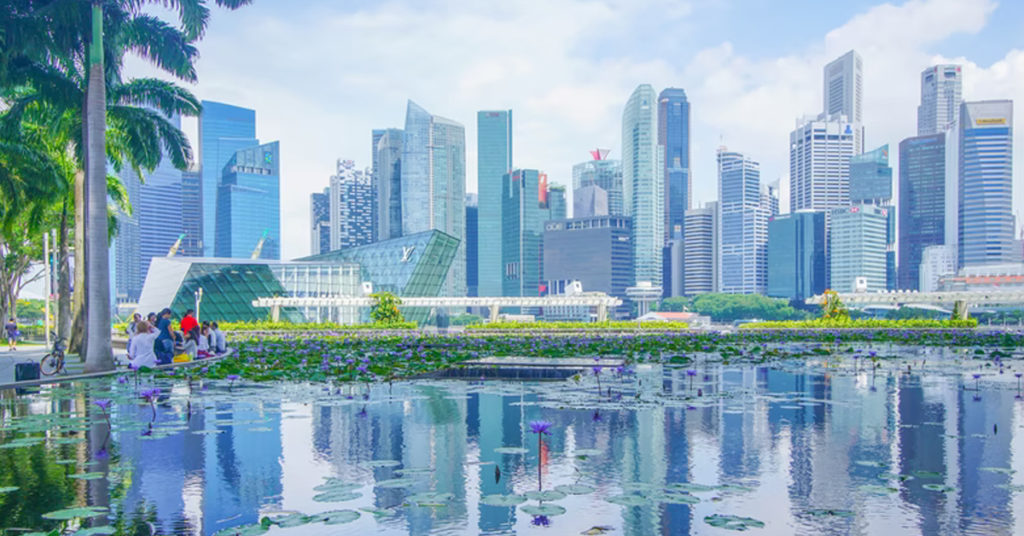 On 19 September 2021, the Ministry of Health reported over 1,000 cases on the 2nd day in a row.
According to the Ministry of Health, 919 of the local cases occurred in the community, while 90 occurred among dormitory occupants (MOH). There are 321 seniors over the age of 60 among them.
The total number of COVID-19 cases in Singapore is 77,804.
MOH reported new clusters
Woodlands Care Home has a totao 12 cases.
Windsor Convalescent Home has 10 cases an increase of 8.
In My Little Campus (Yishun), a new cluster emerged transmission amongst staff and students in the school. Of the 11 cases, 2 are staff and 9 are students.
| | | | |
| --- | --- | --- | --- |
| Cluster | New Cases | Total4 | Remarks |
| Toa Payoh Lorong 8 Market and Food Centre | 2 | 41 | Workplace transmission with further spread to household contacts of cases. Of the 41 cases, 24 are staff and 17 are household contacts of cases. All workers at the market and food centre will be tested. |
| Woodlands Care Home | 9 | 12 | Transmission amongst residents and staff. Of the 12 cases, 11 are residents and 1 is a staff. |
| Windsor Convalescent Home | 8 | 10 | Transmission amongst residents and staff. Of the 10 cases, 9 are residents and 1 is staff. |
| My Little Campus (Yishun) | 7 | 11 | Transmission amongst staff and students in the school. Of the 11 cases, 2 are staff and 9 are students. |
| Pfizer Asia Pacific Pte Ltd | 3 | 29 | Workplace transmission, no evidence of spread beyond worksite. All cases are staff. The facility is not involved in vaccine production. |
| NSL OilChem | 1 | 30 | Workplace transmission with further spread to household contacts of cases. Of the 30 cases, 26 are staff and 4 are household contacts of cases. |
| Sembcorp Marine Admiralty Yard | 3 | 55 | Workplace transmission with further spread to household contacts of cases. Of the 55 cases, 47 are staff and 8 are household contacts of cases. |
| Blue Stars Dormitory | 1 | 110 | Intra-dormitory transmission amongst residents with no evidence of spread beyond dormitory. All residents are being tested. |
| Chinatown Complex | 5 | 281 | Ongoing workplace transmission, including 198 stallholders and assistants, 12 working as cleaners/ Safe Distancing Ambassador, 64 household contacts of workers. All new cases have been quarantined. |
| Avery Lodge Dormitory | 12 | 113 | Intra-dormitory transmission amongst residents, detected through proactive testing. Residents have been placed on Movement Restriction Order, and are being tested. |
| Boon Lay Bus Interchange staff | 5 | 242 | Workplace transmission amongst bus captains and interchange staff, no evidence of spread to commuters. |
| All Saints Home Jurong East | 1 | 15 | Intra-home transmission amongst residents and staff. Of the 15 cases, 11 are residents and 4 are staff. |
| Punggol Bus Interchange staff | 3 | 70 | Workplace transmission amongst bus captains and interchange staff, no evidence of spread to commuters. |
| Tampines Bus Interchange staff | 9 | 162 | Workplace transmission amongst bus captains and interchange staff, no evidence of spread to commuters. |
| DHL Supply Chain Advanced Regional Centre (1 Greenwich Drive) | 2 | 92 | Workplace transmission with further spread to household contacts of cases. Of the 92 cases, 68 are staff and 24 are household contacts of cases. New cases are secondary family and social contacts. |
| Jamiyah Nursing Home | 1 | 15 | Transmission amongst staff and residents. Of the 15 cases, 12 are residents and 3 are staff. |