non Finance, non loan, non property, non banking, non credit card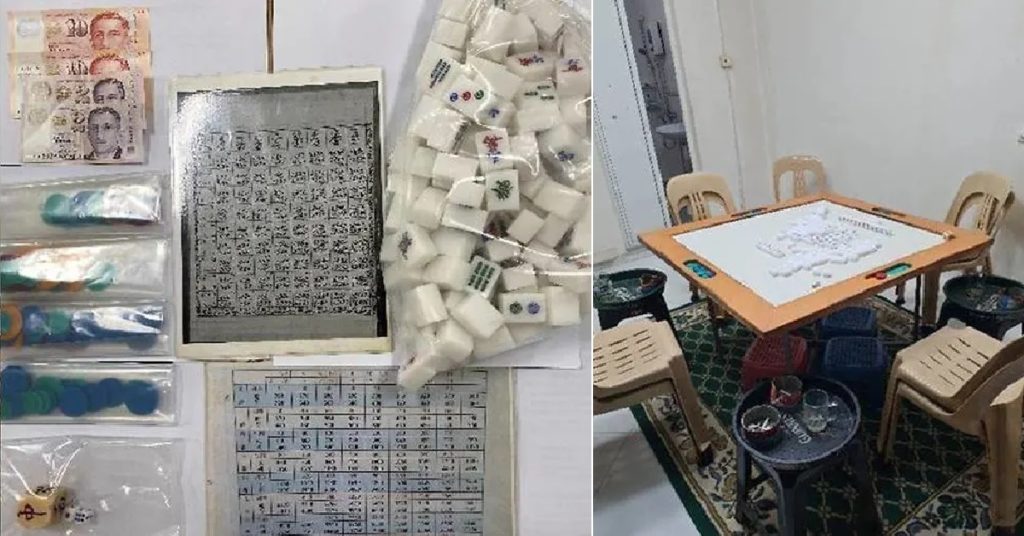 According to the Police media release, an operation was conducted by Police officers from Jurong Division at Gangsa Road (Bukit Panjang)
The operation was conducted yesterday(Thursday) at around 9PM, 12 individuals were found gathered in the unit and caught red-handed for illegal gambling.
Currently for Covid-19 Phase 2 requirements there can be only 2 visitors allowed. The 12 individuals consisted of 7 men and 5 women between the ages of 21 and 70.
Various gaming equipments such as Mahjong and some cash were seized by the Police.
Two of the individuals were arrested under the common gaming house act, if they are found guilty they can be fined between SGD$5,000 and SGD$50,000 and a jail term of up to 3 years.
4 others are being investigated for gaming in a common gaming house, if they are found guilty they can be fine up to SGD$5,000 and/or jailed up to 6 months.