According to the Immigration and Checkpoints Authority (ICA), ICA caught an attempt to smuggle alcohol in Singapore that was hidden in Tissue paper packages.
Here is what ICA said:
On 15 July, ICA officers at Tuas Port foiled an attempt to smuggle Chinese bamboo wine into Singapore.
Our officers had noticed anomalies in the scanned images of an inbound container and an unstuffing operation was conducted at the importer's premises. 120 bottles of Chinese bamboo wine were found hidden below packets of tissue paper. The consignment was declared as "household items".
The case was referred to Singapore Customs for further investigation. This resulted in the arrest of one female Chinese national and the seizure of 72 bottles of Chinese bamboo wine and 30 bottles of Chinese samsoo from her residence.
Safeguarding Singapore's borders remains as the top priority for ICA. We will continue to stay vigilant and thwart smuggling attempts through Singapore's borders.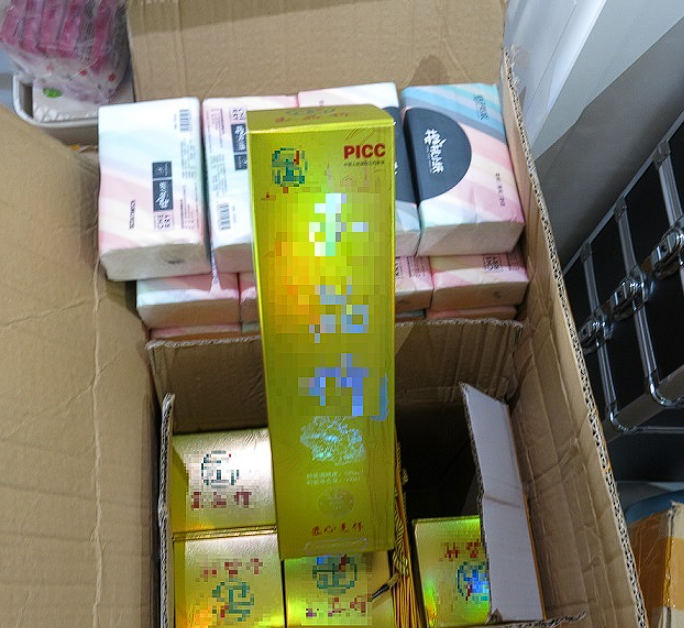 Penalties:
Under the Customs Act, any person who is guilty of dealing with dutiable goods with the intention to defraud the Government of any duty and GST will be liable on conviction to a fine of up to 20 times the amount of duty and GST evaded.
Image Source: ICA