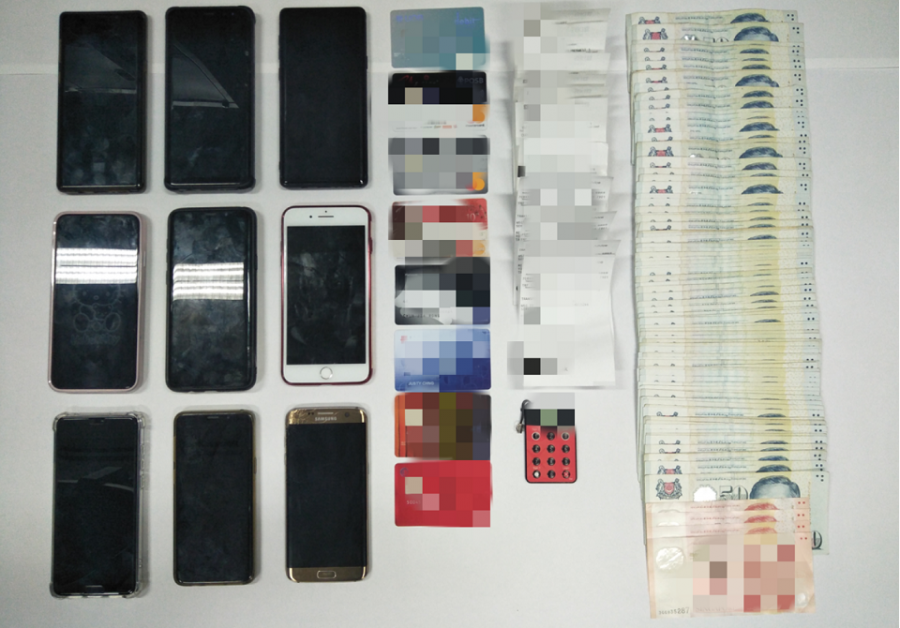 Singapore News: Two operations were conducted by the Police from 14 to 16 of October 2019 against unlicensed money lending, also known as "Ah Long".
A total of 136 were arrested consisting of 88 males and 48 females. The youngest suspect is only 17-year-old, the oldest 69-year-old.
The police raided locations islandwide, among the arrest was there is one man believed to be the person behind the scenes in the loansharking business, while some are arrested for splashing pain and vandalizing walls.
A big group that was arrested consisted of people that opened bank accounts and providing the ATM card to loansharks to facilitate transfer and depositing of cash.
Multiple ATM cards, mobile phones and cash of $9640 were found.
According to the police, the following punishments are liable for loansharking activities.
– First-time offenders found guilty of carrying on or assisting in a business of unlicensed moneylending shall be punished with a fine between $30,000 and $300,000, be imprisoned for a term of up to four years and shall also be liable to be punished with caning of up to six strokes. 

– First-time offenders found guilty of acting on behalf of an unlicensed moneylender, committing or attempting to commit any acts of harassment shall be punished with a fine of between $5,000 and $50,000, be imprisoned for a term of up to five years, and shall also be liable to be punished with caning between three and six strokes.

Quote from Singapore Police Force