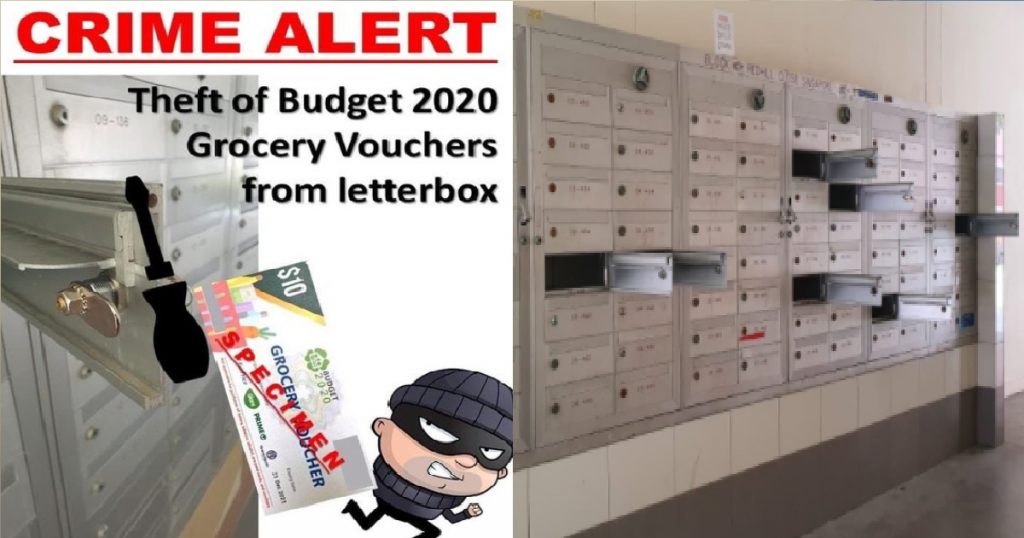 On October 12, the Radis Mas Constituency warned their residents of theft through a messahe from the Bukit Merah East Neighbourhood Police Centre and advised them to collect their vouchers from their letterboxes and to secure their letterboxes after checking for their letters.
This is because of attempts to steal their grocery vouchers worth about $150 from their letterboxes.
The vouchers were announced in the Unity Budget this year to help lower income Singaporeans to tide through the financial difficulties brought about by the Covid-19 pandemic.
Singpost was also informed on October 11 of a number of letterboxes in the Redhill area being pried open, police investigations are currently ongoing.
Image source: Radin Mas Constituency Facebook and Singpost