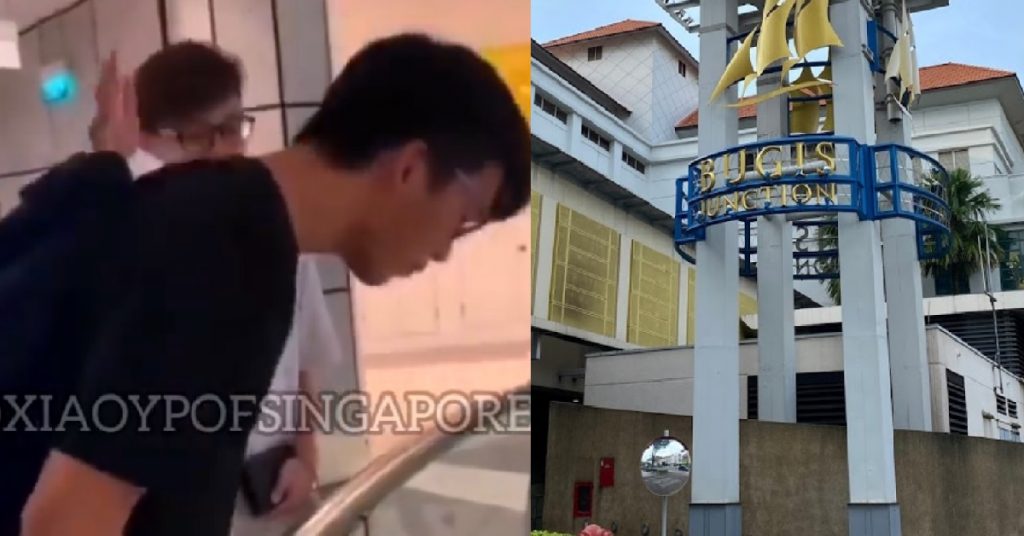 Earlier this year, three teenagers were arrested for a case of public nuisance.
The three, aged between 17 and 19 were involved in a video that showed two of them spitting over the railing in Bugis Junction, during the early onset of the Covid-19 outbreak, during DORSCON Orange.
They were filmed spitting and laughing in the viral video.
In a report by CNA earlier today (July 15), 18-year-old Cai Jia Xu pleaded guilty to one charge of public nuisance.
The other two teenagers are Gerald Chan Wei Heng (17) and Jolin Huang Rui Xian (19).
Cai thought of the idea to spit over the railing out of boredom and wanted to see his friends' reactions.
Huang took out her phone to film it and they spat in the direction of a Subway outlet at Basement 1 where diners were present and having their meals.
About a week after the clip's virality, one of the teenagers alleged that they apologized to the Subway staff but a Subway representative said they were unaware of any apology made.
The judge adjourned the sentencing to August 26, as Cai will be assessed for probation.