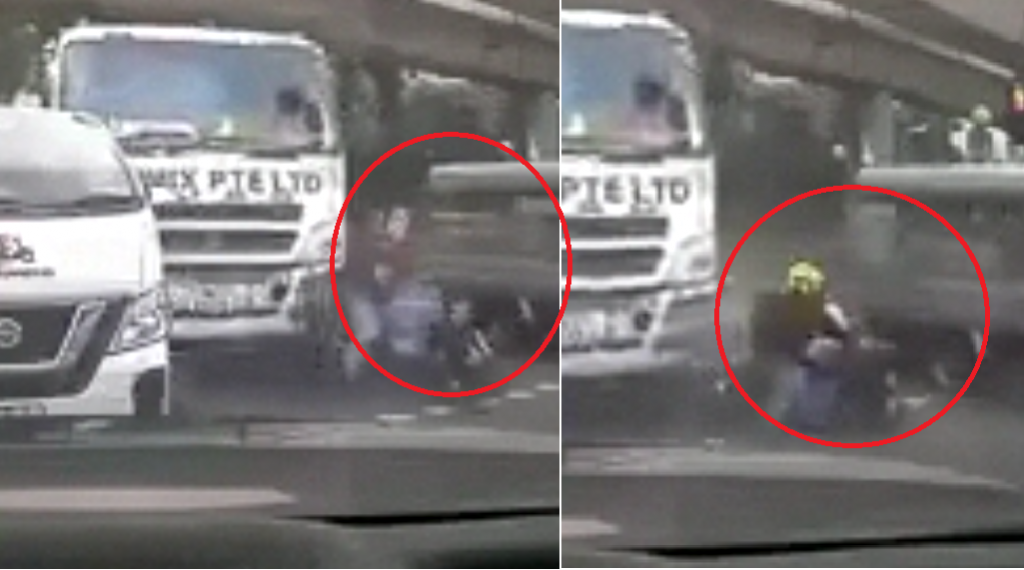 According to the media release, An accident occurred yesterday afternoon at a junction located at Yishun Ave 7 & ave 2. A truck hit a moving motorcycle and a stationary van at around 4.52 pm.
In the video, the motorcyclist can be seen knocked overfalls. The van was almost knocked down stationary.
The 19-year-old woman was sent to KTPH.
Police investigations are ongoing.
Video Loading…