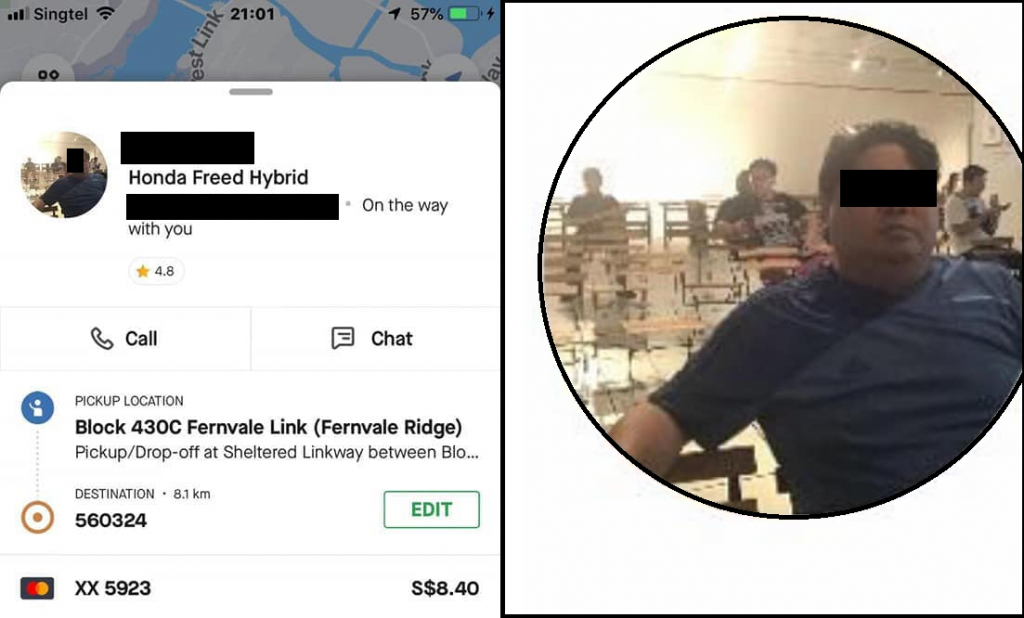 A woman felt unjust when her daughter who was supposed to go home on a Gojek got chased out of the vehicle instead. But according to the statement with the police, her daughter was carrying a pet.
I suppose she should have told the driver that she had a pet after a confirmation since Gojek drivers can't see the comments until the job is accepted.
At the same time, the driver should hurl her vulgarities.
She made a police report after the incident happened.
Police report made by mother
On 13/10/2019 at 2030hrs, I booked a Gojek vehicle form y daughter from Blk 430C Fernvale Link to Blk 324 Ang Mo Kio Ave 3 with booking ID RB-2889549149.

My Daughter then boarded the Gojek vehicle bearing registration XXXXXXX after which, I returned home.

On the same day at 2045hrs, my daughter appeared at my unit and told me the Gojek driver forced her to alight his vehicle. I then check my Gojek application and it shows that the said vehicle is still travelling to the destination.


As such, I called the said driver XXXXXXX to enquire further. The driver then became unhappy and scolded me vulgarities.

After which, the driver then cancelled the trip and I called his company to report the matter reference 728811. Gojek informed that they would look into the matter and update me on the outcome. I spoke to my daughter whom informed that the driver insisted her to alight the vehicle as she is carrying a bird in a cage inside his vehicle. The vehicle dosen't allow pets in his vehicle and my daugher requested to alight at the pickup location but he refused.

I wish to state that my daughter is in shock and there is no visible injuries on her. I am lodging this report as I want to pursue the matter.
Contents Source from