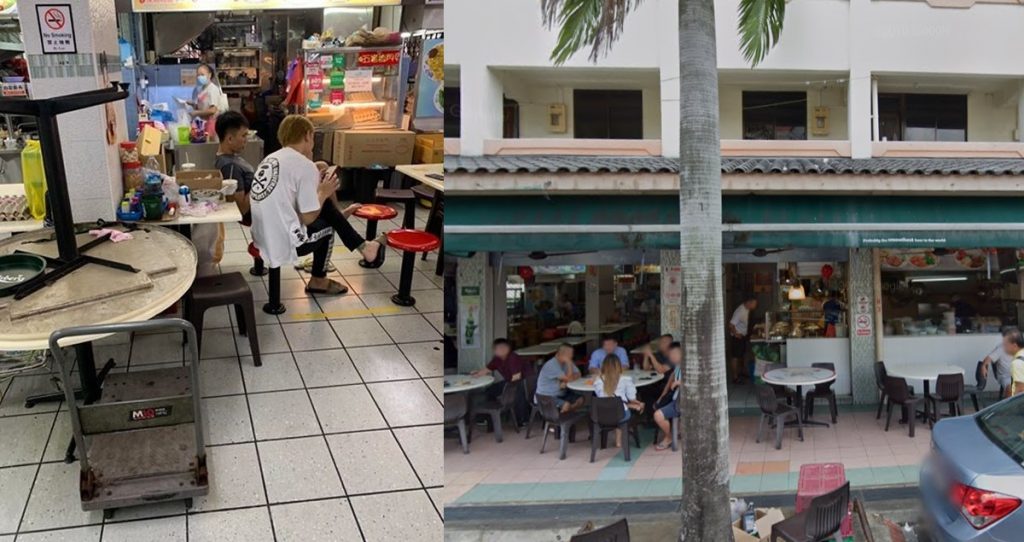 A photograph has been circulating on whatsapp which depicts two youths sitting at a coffeeshop at Block 23 Sin Mind Road. The incident happened on June 1.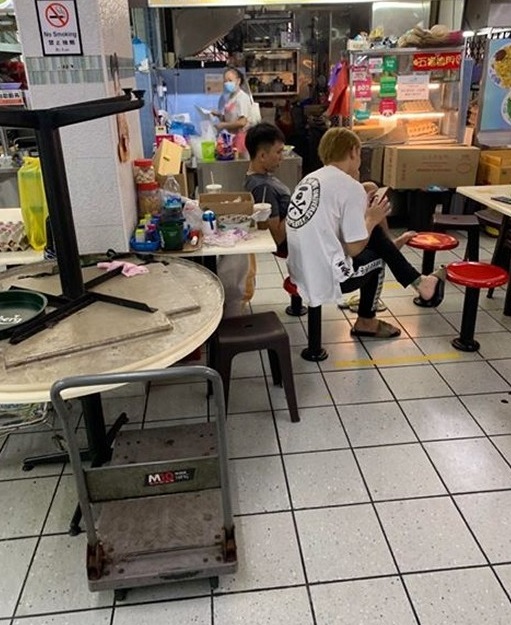 The youths looked oblivious to what was happening around them. They smoked and were playing with their handphones. It is not known if the two youths knew the stall holder.
They are already breaking various circuit breaker laws and they even had the audacity to smoke in broad daylight in the coffeeshop. These individuals should be fined for social distancing laws and smoking in the coffeeshop. We sincerely hope that the authorities would investigate these law breaking individuals.