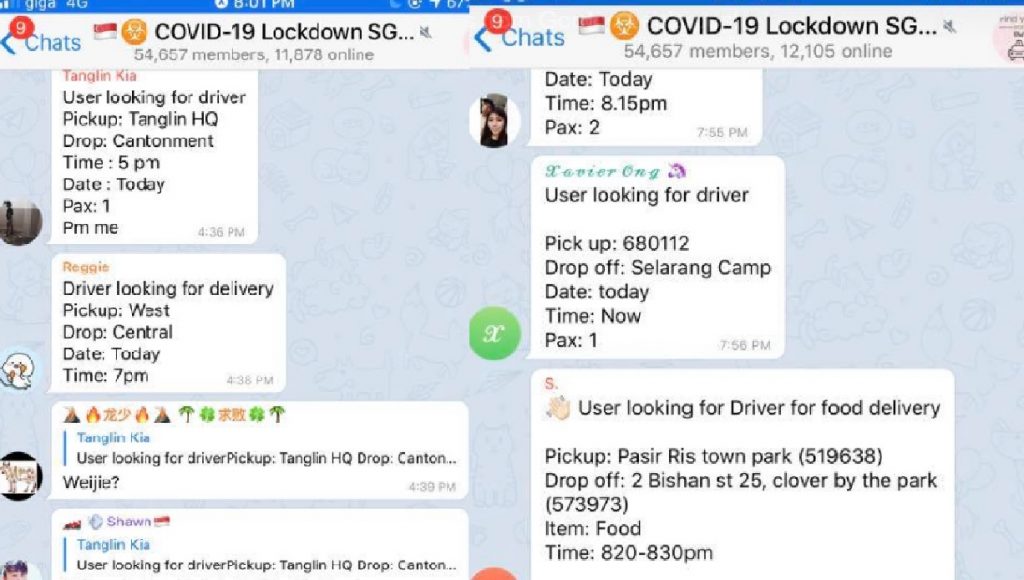 According to a FB post, FB user Gordon Lee shared a series of photos showing that the carpooling telegram group is still active despite carpooling services banned due to COVID-19.
According to the Land Transport Authority (LTA), car-pooling services such as those provided through GrabHitch, Rydepool and privately arranged are not considered as essential services and prohibited during circuit breaker period.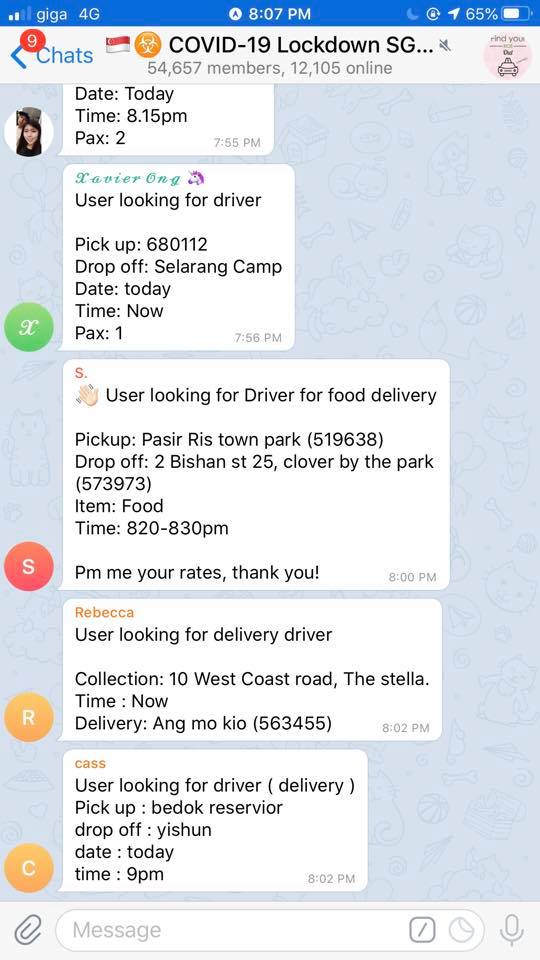 Although Singapore had reached the end of circuit breakers, most of the circuit breakers measures have yet to be uplifted. The action of these people is very irresponsible, they are endangering themselves and everyone in Singapore.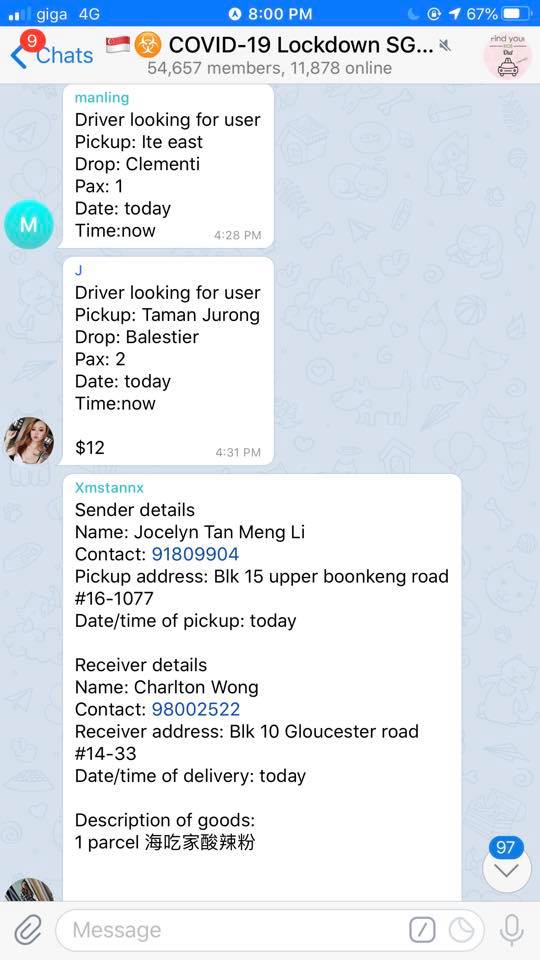 The effort of the Singapore government trying to suppress COVID-19 virus might even go to waste. During this period of time, all residents should work together to stop the transmission of the virus and not let this effort go down the drain.