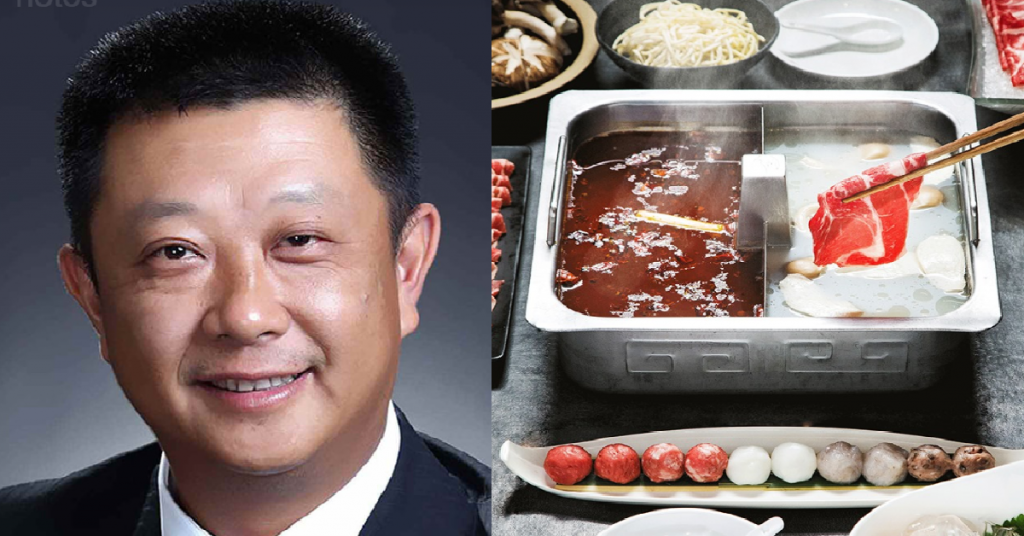 The Forbes list of the 50 richest people in Singapore is out and on top of that list is Haidilao hotpot chain's boss, Zhang Yong.
Zhang has a net worth of SGD$26 billion this year.
His wife, Haidilao cofounder Shu Ping, is listed with him as well.
Zhang is a naturalised citizen who is currently residing in Singapore.
Zhang reportedly never managed to finish high school and had no idea on how to prepare the typical Sichuan hotpot when he first started the business with his three friends, including his wife.
Now, Haidilao has gone global with over 700 restaurants worldwide.
The 2nd spot on the list goes to the cofounder and chairman of Shenzhen Mindray Bio-Medical Electronics, Li Xiting, who is a naturalised Singapore citizen as well.
In 3rd place is Nippon Paint boss Goh Cheng Liang.
And in 4th spot is Facebook cofounder Eduardo Saverin, with a net worth of US$14.6 billion.
It is worth noting that this year, Singapore entered into a technical recession for the first time since 2009 but despite this, the nation's 50 richest still managed to see the collective net worth rise 28% to US$167 billion.