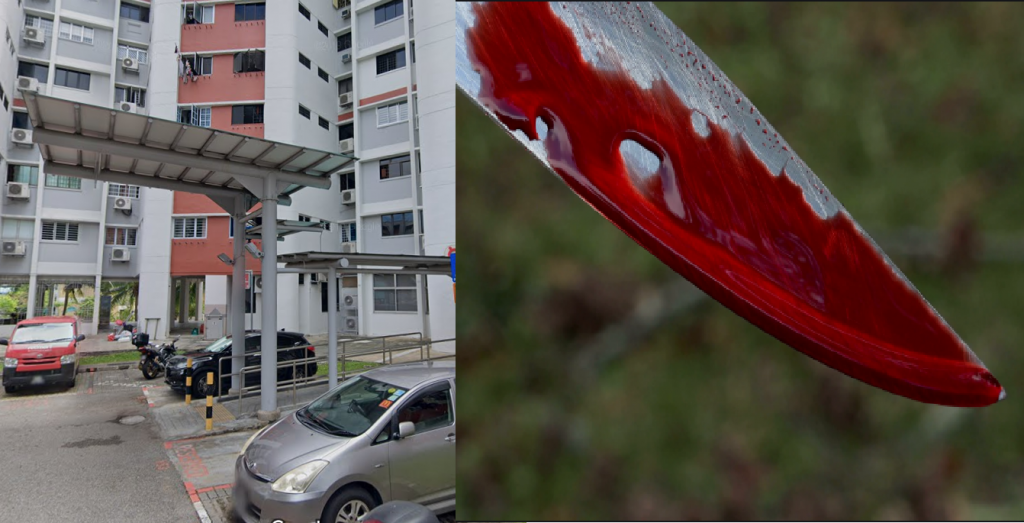 According to a media release, a knife fight between two guys happened on the 2nd of Feb 2020 round 8.40 PM, at Hougang Blk 101 Ave 1.
The 26 year old men found about his wife's(20+ years old) affair with her 42-year-old lover. According to witness on the scene, the argument escalated with barely a few words and the fight began.
A trail of blood was seen in the vicinity.
Both men involved in the fight were arrested and the younger male who is arrested is send to SengKang General hospital for treatment.
The fight ended after the police arrived, and one of the men was seen taken away by the Police in handcuffs.