In an operation on August 23, 2022, Singapore Customs apprehended a male Singaporean, 35, and seized 261 boxes of duty-unpaid cigarettes.
During the operation along Ubi Road 3, Singapore Customs officers saw a man in a Singapore-registered automobile that was filled with contraband.
Its passenger compartment has brown cartons. Officers moved in and discovered 258 cartons. The man was taken into custody.
A further search at the man's home resulted in the recovery of three more boxes of duty-free cigarettes and ten empty computer cases used as "cover" for the duty-free smokes.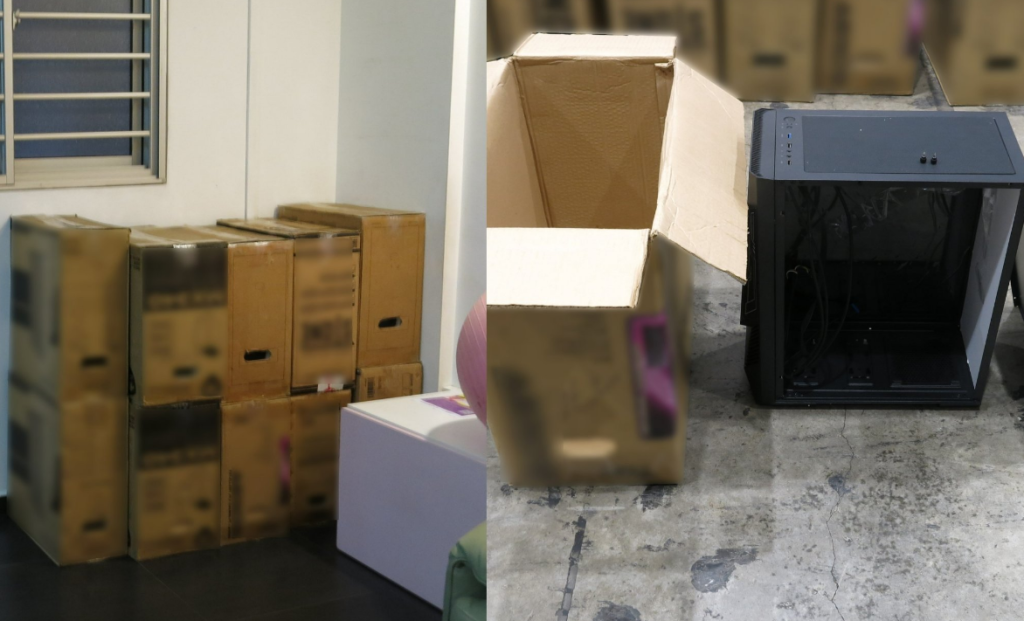 Hired online via social media to do deliveries
According to investigations, the man was allegedly hired by an unknown person via a social messaging platform to accept delivery of the computer casings at his home, retrieve duty-unpaid cigarettes from the computer casings, and then pack and deliver the duty-unpaid cigarettes to various locations in Singapore.
The duty-unpaid cigarettes, computer cases, and car were all taken. The total amount of duty and Goods and Services Tax (GST) avoided was about $22,280 and $1,770, respectively.
Investigations are ongoing.
Penalties:
Buying, selling, conveying, delivering, storing, keeping, possessing or dealing with duty-unpaid goods are serious offences under the Customs Act and the GST Act. Offenders can be fined up to 40 times the amount of duty and GST evaded and/or jailed for up to six years. Vehicles used in the commission of such offences are also liable to be forfeited.