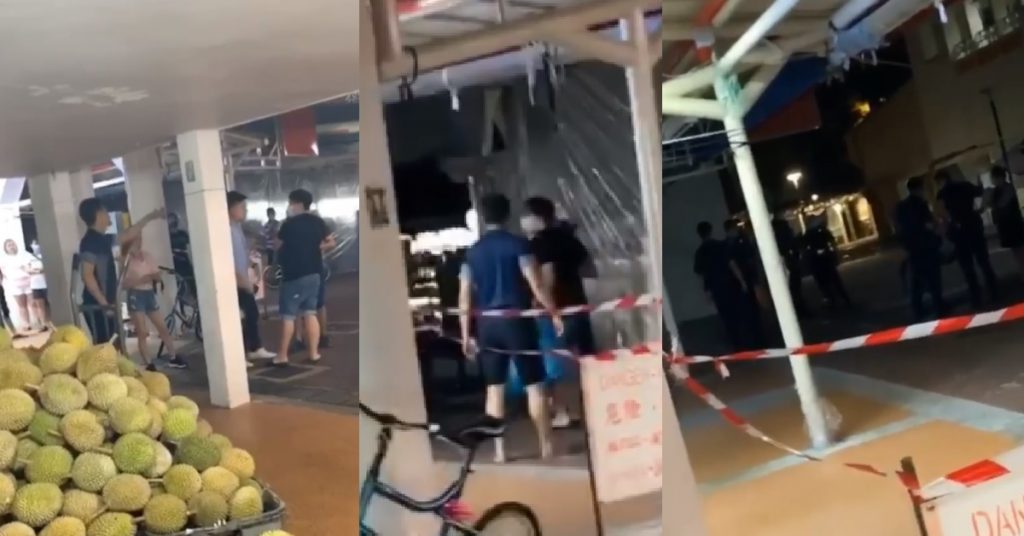 Earlier today, a video went viral of 4 guys ganging up on one, with bottles and glasses flying and beating one guy up. However, only 3 were arrested, the police did not disclose which three of them were arrested.
The incident happened at Bukit Batok Street 11, Blk 157 Coffeeshop. The incident was reported to the Police on the 19 June 2020.
The barefoot uncle was first splashed with water, then punched and kicked, there was also a female voice in the video who continued to shout "Stop!"
A witness told Singapore Uncensored that even a nearby durian shop was affected, The table overturned and some packed durians were also swept to the ground.
Full Video Loading… (Updated Version)